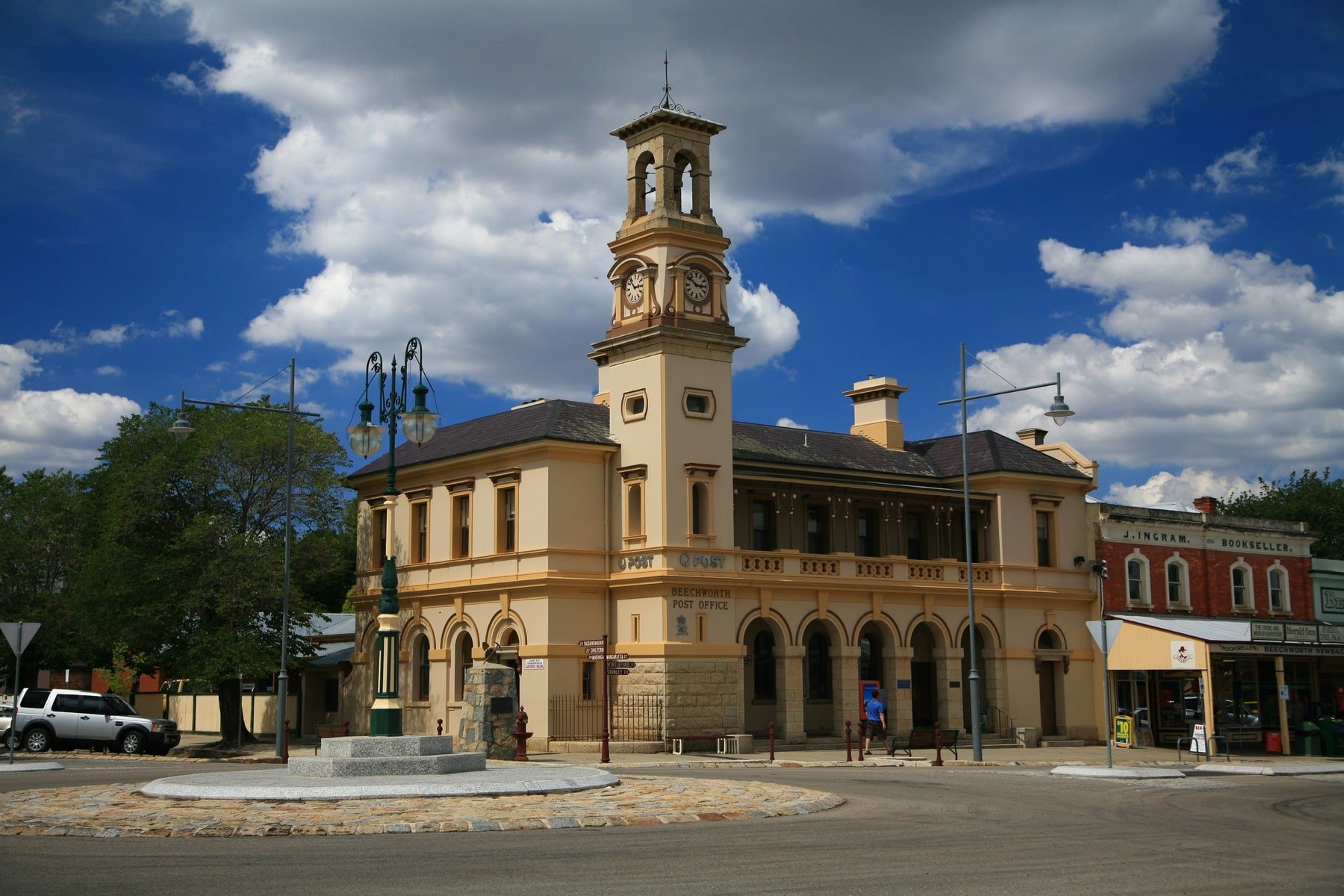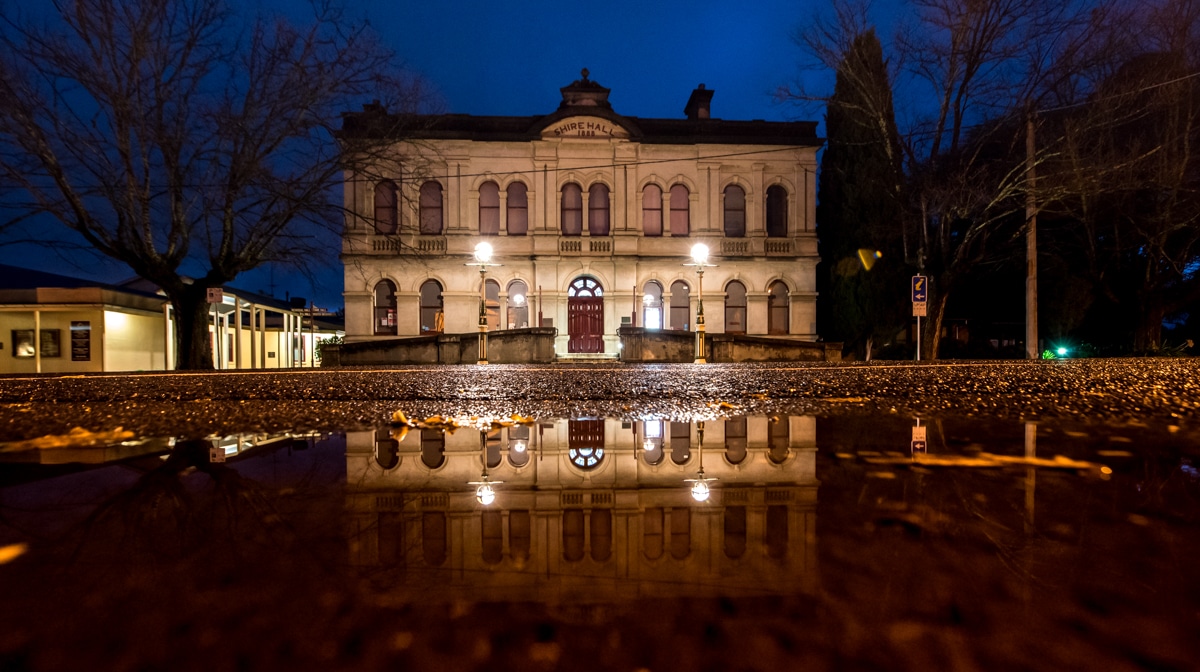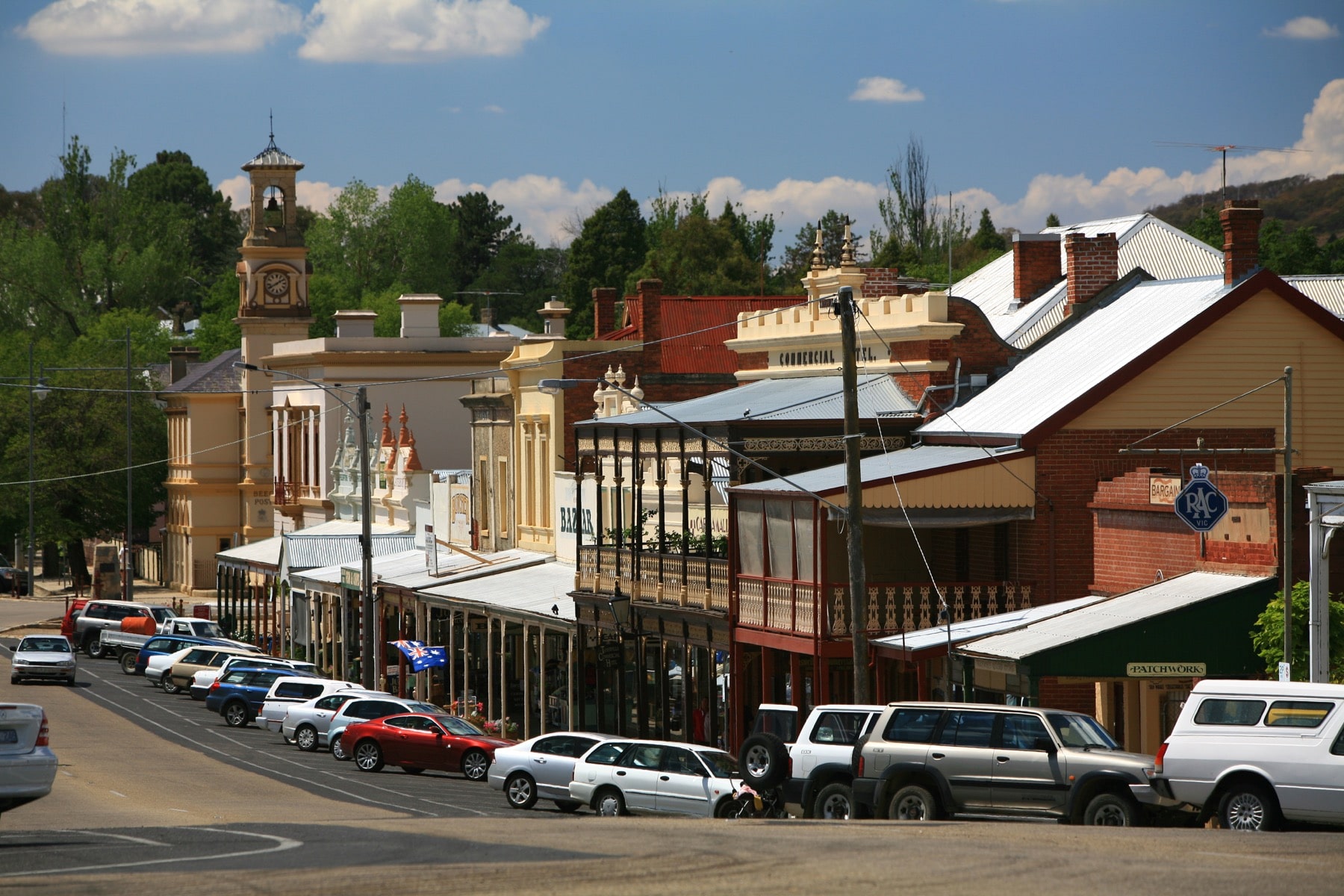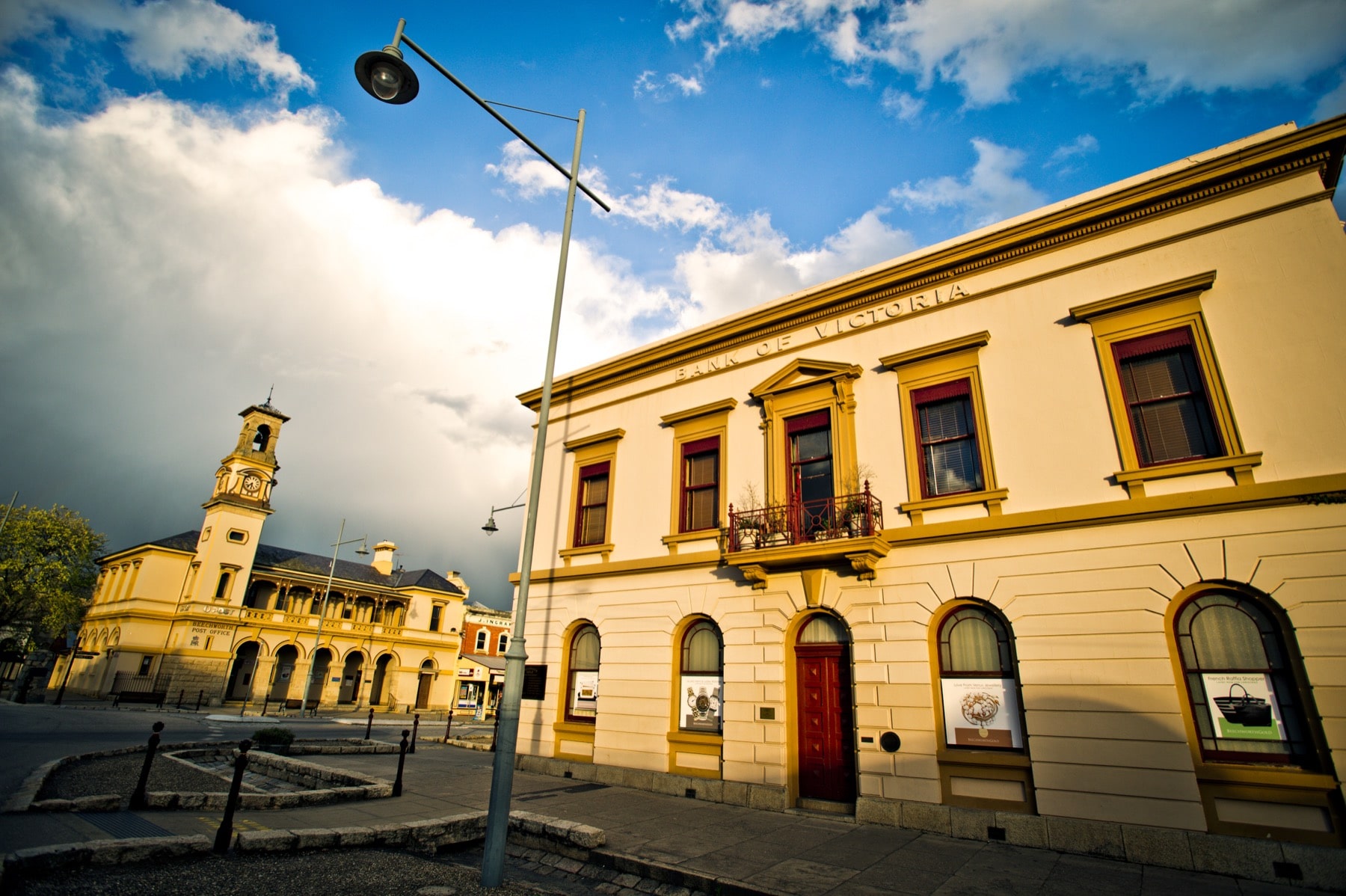 This walk takes you to some of the most historic sites in Beechworth. Wander through the historic town of Beechworth, down to the Hospital Façade, onto Billson Brewery which houses the Carriage Museum, over Ford Street and into Queen Victoria Park with toilets BBQs, an adventure playground and a big granite rock to climb around. Over spring creek and into the Lake Sambell Reserve which was a gold mine in the past.
Sandy Beach has toilets, BBQs an adventure playground and a swimming area. Walk into the Chinese Gardens under the bridge to the signage with information on the Rocky Mountain Tunnel. Walking up the path to Albert Road and back into town.
Start Walking
Start your walk at the Ford Street Roundabout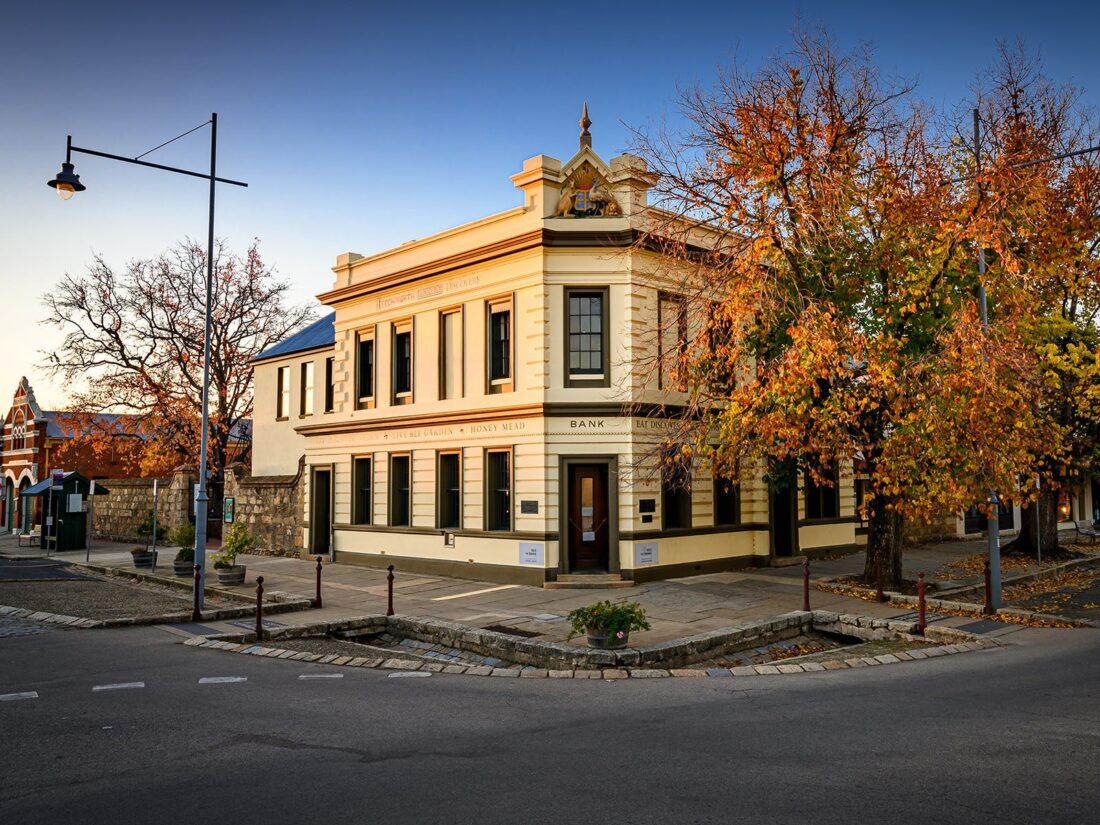 Town and Last Street
Walk west down Ford Street until you are on the corner of Ford and Church Street. There are several prominent historic buildings on this corner. Turn right and cross Ford Street following Church Street down past Christ Church on your left until you come to Last Street. A walk down Last Street will introduce you to a quintessential Beechworth street filled with large verges and street trees.
2
Billsons
As you cross Williams Street you will see a large brick building on your left hand side. This is Billson's Brewery, a cordial factory (and much more) that has been operating in Beechworth for over 150 years. Pop in for a cordial tasting, gin tasting, lunch or a cheeky drink. Continue on Last Street for one more block and then take a right on Kars Street.
The site of the park was reserved in 1858 with a granite outcrop as the central feature. An elaborate design by Hungarian artist J A Rochlitz won a design competition the following year, with prison labour helping clear the site and the first exotic trees were planted in 1861.
Queen Victoria Park
Continue down Kars Street until you are at the intersection of Kars and Ford Street (or Beechworth Wangaratta Road). Cross this street with caution and walk into the Queen Victoria's Gardens. Many of the mature trees have information plaques to inform visitors of the variety of trees. On top of the rock are two cannons which Beechworth won in a raffle at the turn of the 20th century. Continue through the park until you reach High Street. Cross the street and look for Spring Creek Lane which will take you to a nature path.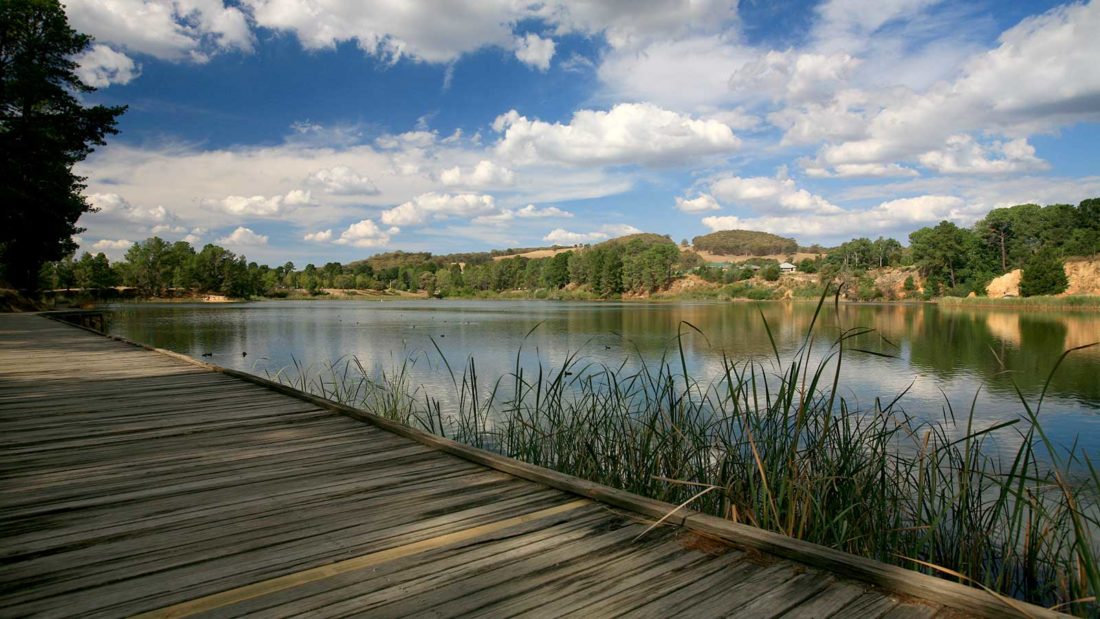 Lake Sambell
Walk along Spring Creek Lane and continue straight until you reach Lake Sambell Drive. Turn right and follow the foot path along side the lake. The foot path will meet up with Albert Road, take a right and head back in to town. You will walk by the Chinese Gardens on your right which are well worth a detour. Albert Road becomes Camp Street and you will find yourself at the Ford Street round about where you began your walk.
End Walking
You've completed the loop