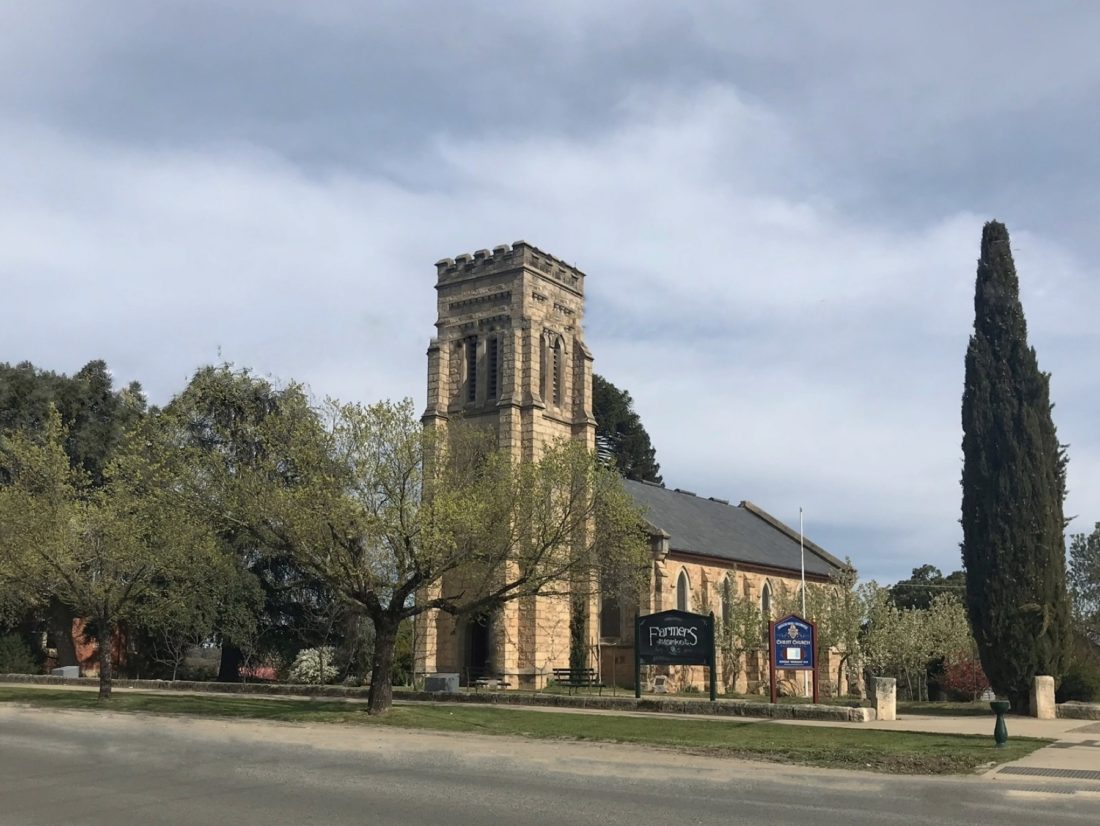 There were many a scoundrel, thief and felander in the gold rush community of Beechworth. And with the sinners, of course, came the need to repent and redeem. The European settlers brought with them a lust for wealth, and a love of God. The first-ever church services were conducted by a Methodist prospector-come-preacher, in an open-air gathering. The parishioners quickly realised it got quite chilly in Beechworth and built themselves a four-walled place of worship. Now standing in Beechworth are many beautiful churches and holy places, built from local granite and timber.
This easy one hour loop takes you past the grounds of these places of worship, and around the oldest streets of beautiful Beechworth, which are lined with some of the most stunning trees in town. The pioneers of Beechworth were a bit sooky for the motherland, which you can see this reflected in the way they built their homes, and lined the streets with various types of maples and oaks. Trees that were very foreign in the North East of Victoria. 
Time your walk with the first Saturday of the month and end up in the grounds of the local Anglican church, which have been converted to a veritable pantry of local delights. The Beechworth Farmers's Markets run on the first Saturday of every month, and are the perfect spot to finish up your walk. Marquees, tables, and tarpaulins take pride of place on the front lawns of the church. Peruse local seasonal produce, handmade trinkets, local Beechworth wines and if you're lucky, maybe a wee slice of passionfruit sponge. Can I get an Amen!?
Across the main road, the fun continues with a more flea market vibe. Trash, treasure... it's all a matter of perspective. The gorgeous church and hall in front of you is now home to the local second-hand book shop and community centre and is oh-so-aptly named Quercus. Kwer-kus. You see, the name comes from the Latin name of the very beautiful, and popular tree, the oak. Tucked behind the second-hand book shop, is the lovely and welcoming community garden. This little haven is the perfect spot to rest and reflect...and indulge. During the warmer months on market day, the woodfired pizza oven fires up and a local wine producer will be showcasing their wares. Go on, treat yourself… no judgment here!
The Churches Walk is a nice, gentle way to explore the picturebook pretty tree-lined streets and heavenly history of Beechworth.