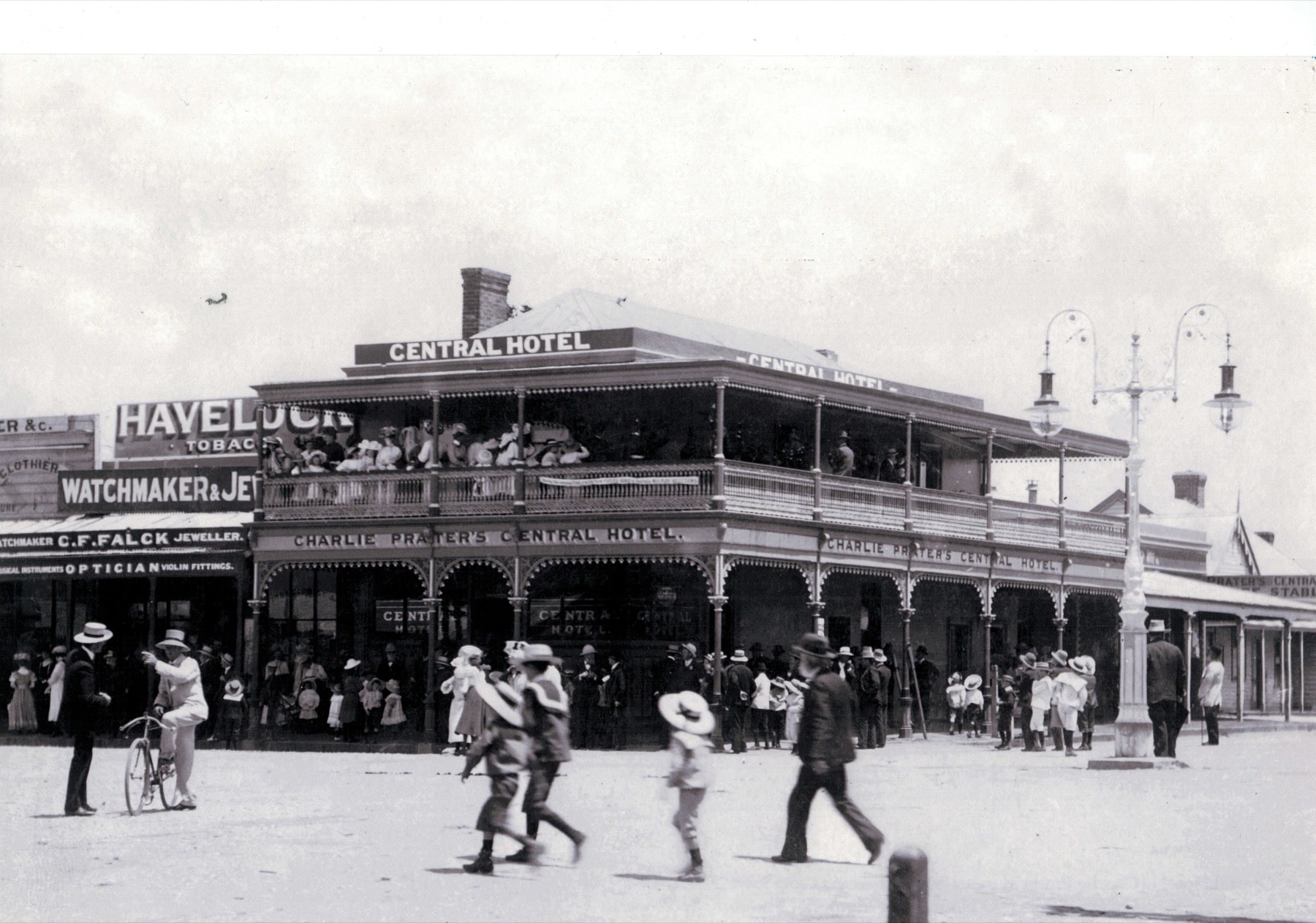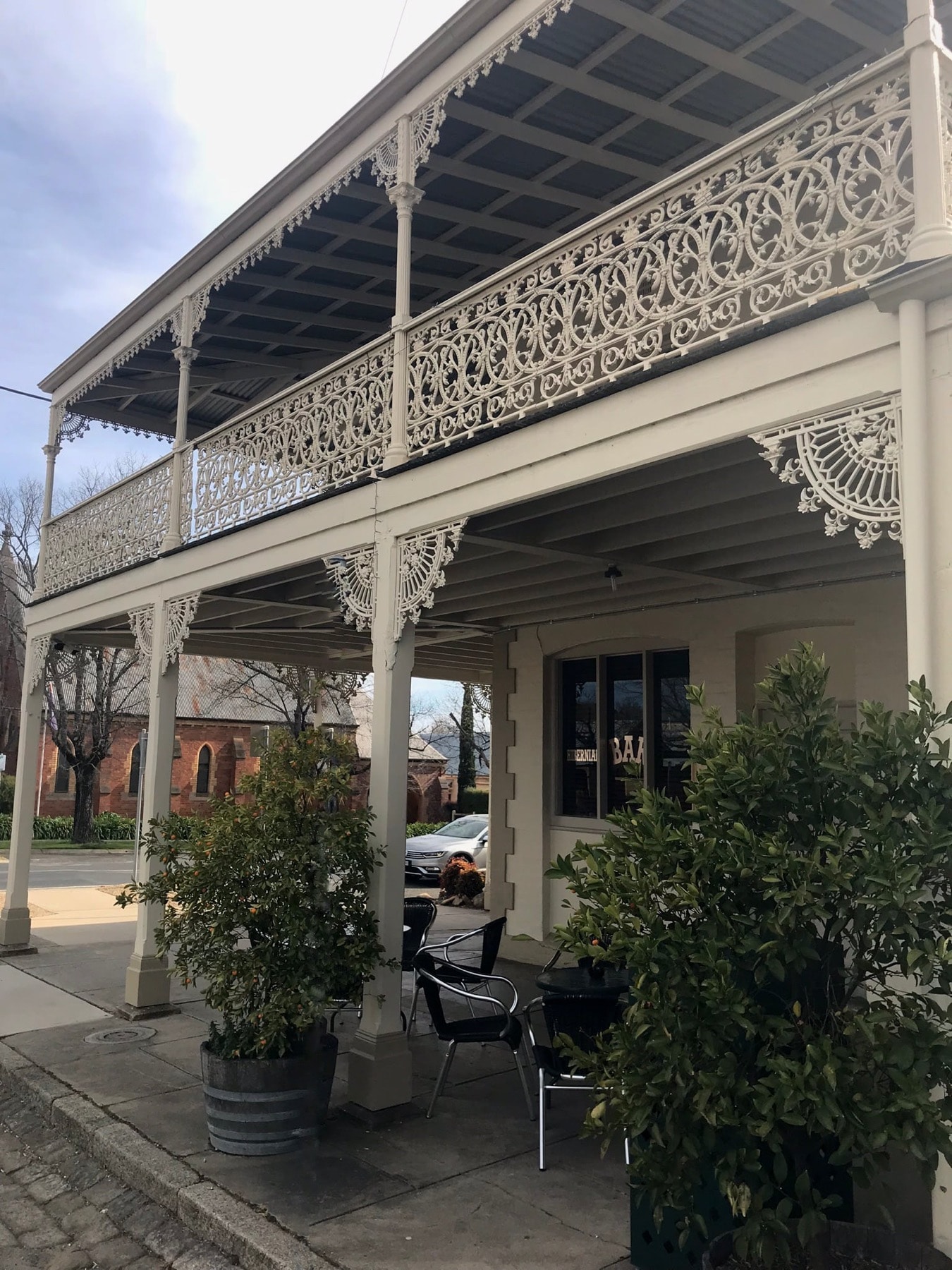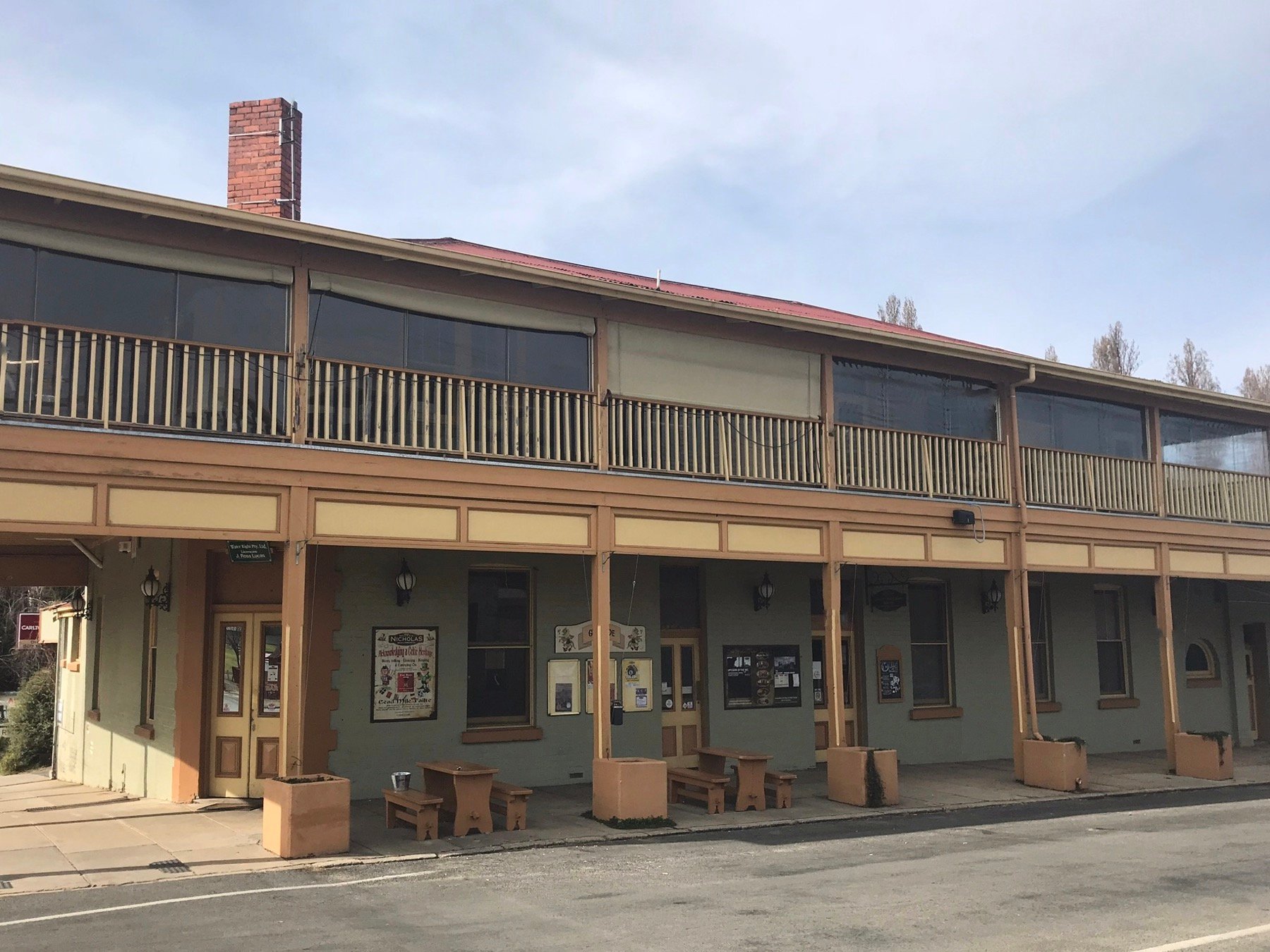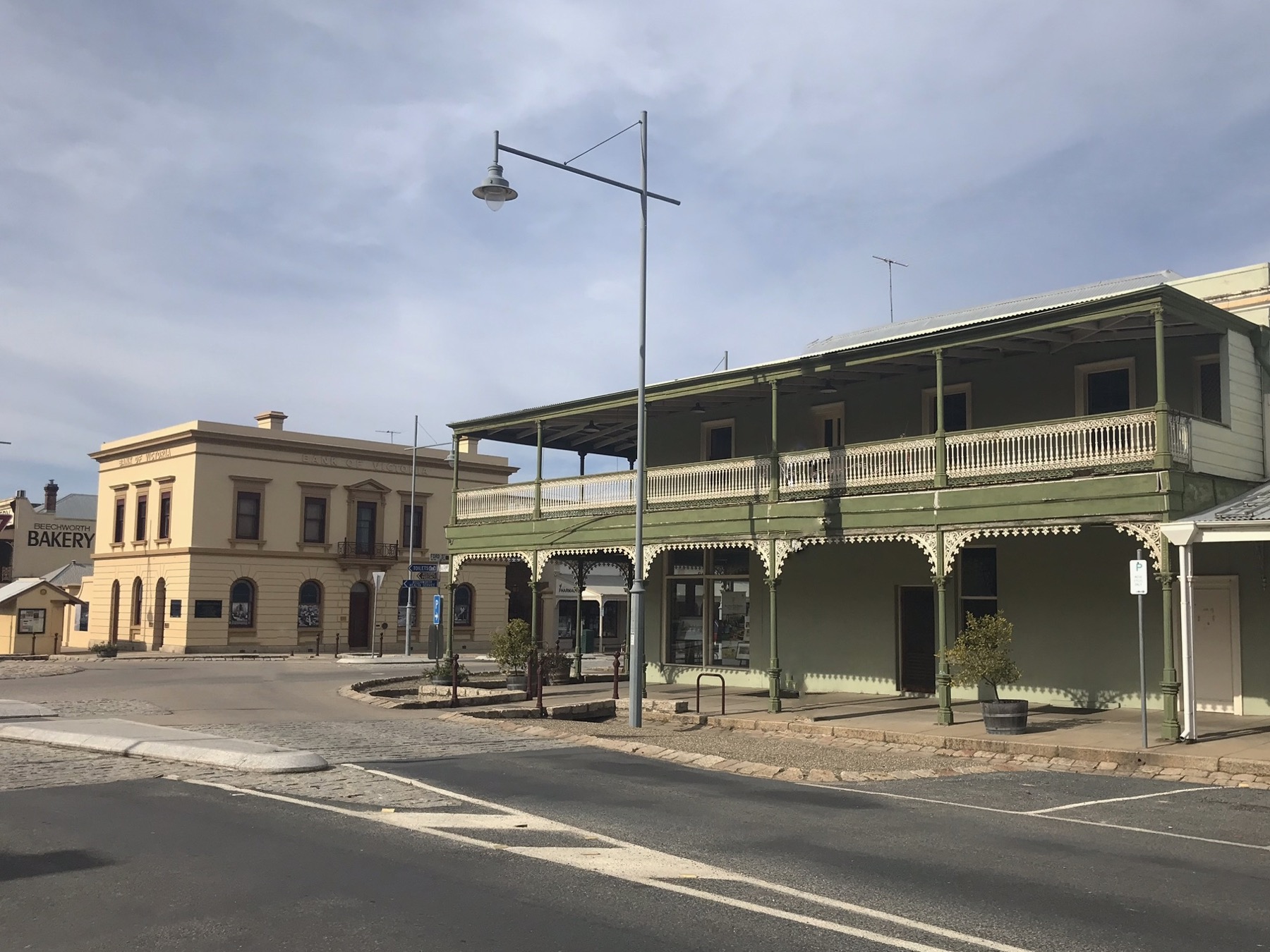 This walk takes in the two main streets of town plus High Street. Camp Street between High Street and Finch Street and Ford Street between the Visitor Information Centre and just past Church Street. High Street is covered from Camp Street to just beyond Short Street.
Start Walking
Start your walk at the Beechworth Visitor Information Centre
Built in 1868 and renovated throughout the years.
Hibernian Hotel
Start at the Beechworth Visitor Information Centre and head south west towards Camp Street. Turn right onto Camp Street at 100m then pass the Hibernian Hotel on the right at 200m. Cross Loch Street and continue straight ahead.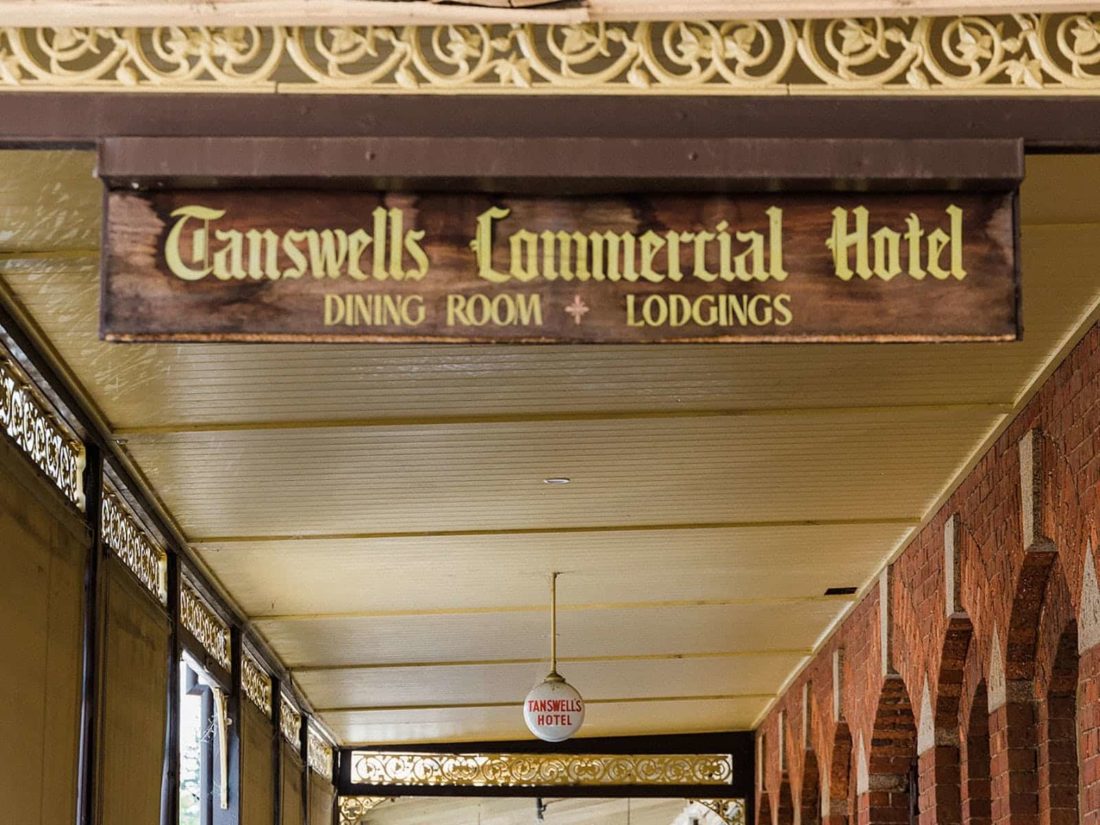 The Tanswell's Commercial Hotel in Beechworth was originally owned by J.D. Fisher who had the hotel built as a wood structure in 1853. The hotel was sold to Thomas Tanswell in 1861 who rebuilt the hotel as the brick structure you see today in 1871.
Tanswells Commercial Hotel
Cross Finch Street then turn left and cross Camp Street (300m). Turn left again heading back towards Ford Street. At 500m cross Loch Street and at 600m turn right onto Ford Street. Heading up Ford Street cross Church Street at 900m. At 1.1km turn left and cross Ford Street and left again to head back into town. Cross Church Street again at 1.3km. At 1.5km turn right onto Camp Street walking past the Beechworth Bakery.
3
Hotel Nicholas
At the Beechworth Ice Creamery (1.7km) turn right onto High Street and continue straight ahead. At 1.9km cross Church Street and at 2.1km cross Short Street. At 2.2km turn left and cross High Street at Beechworth Cabins. Turn left again and head back towards town.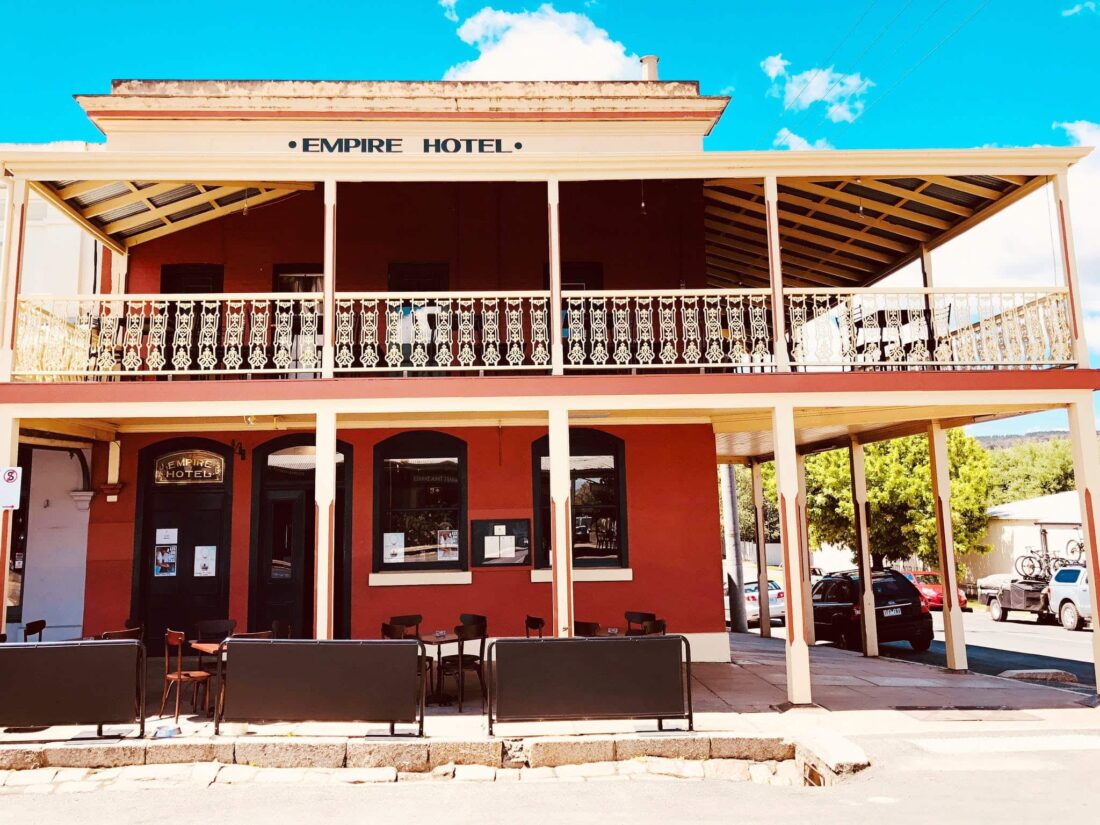 Built in 1850s the Empire has burnt down twice!
Empire Hotel
At 2.3km cross Short Street then Camp Street at the Nicholas Hotel at 2.8km. Turn left onto Camp Street, cross High Street and continue straight ahead to the old post office. Turn right at 2.9km onto Ford Street . At the 3km mark turn left to cross Ford Street towards the Beechworth Visitor Information Centre.