Beechworth's Historic and Cultural Precinct offers two informative and entertaining 45min guided walking tours every day - suitable for a wide range of ages and abilities and perfect for both individuals and groups.
Led by expert local historians through the picturesque streets of this perfectly preserved Gold Era town, the Gold Rush and Ned Kelly Tours are a lively and enjoyable way to learn about Beechworth's rich and colourful past.
Tickets are $5 general admission, $3 Concession and $10 family. Tickets are available on the day at the Beechworth Visitor Information Centre, Burke Museum and The Courthouse or online on the previous page.
The Gold Rush Tour
10:15 am daily, 45 minutes
Departs from the Beechworth Historic Courthouse
Tells the story of the Gold Rushes of the 1850s in Beechworth - once the richest alluvial goldfields in Victoria. Participants will learn the stories behind historic buildings, people and events that helped shape Beechworth, visiting many of the buildings associated with governance on the goldfields and Gold Era commercial buildings (still operating today).
The Ned Kelly Tour
1:15pm daily, 45 minutes
Departs from the Beechworth Historic Courthouse
Participants will see many of the buildings associated with the Kelly legend and hear stories behind the events which eventually brought the Kelly era to an end.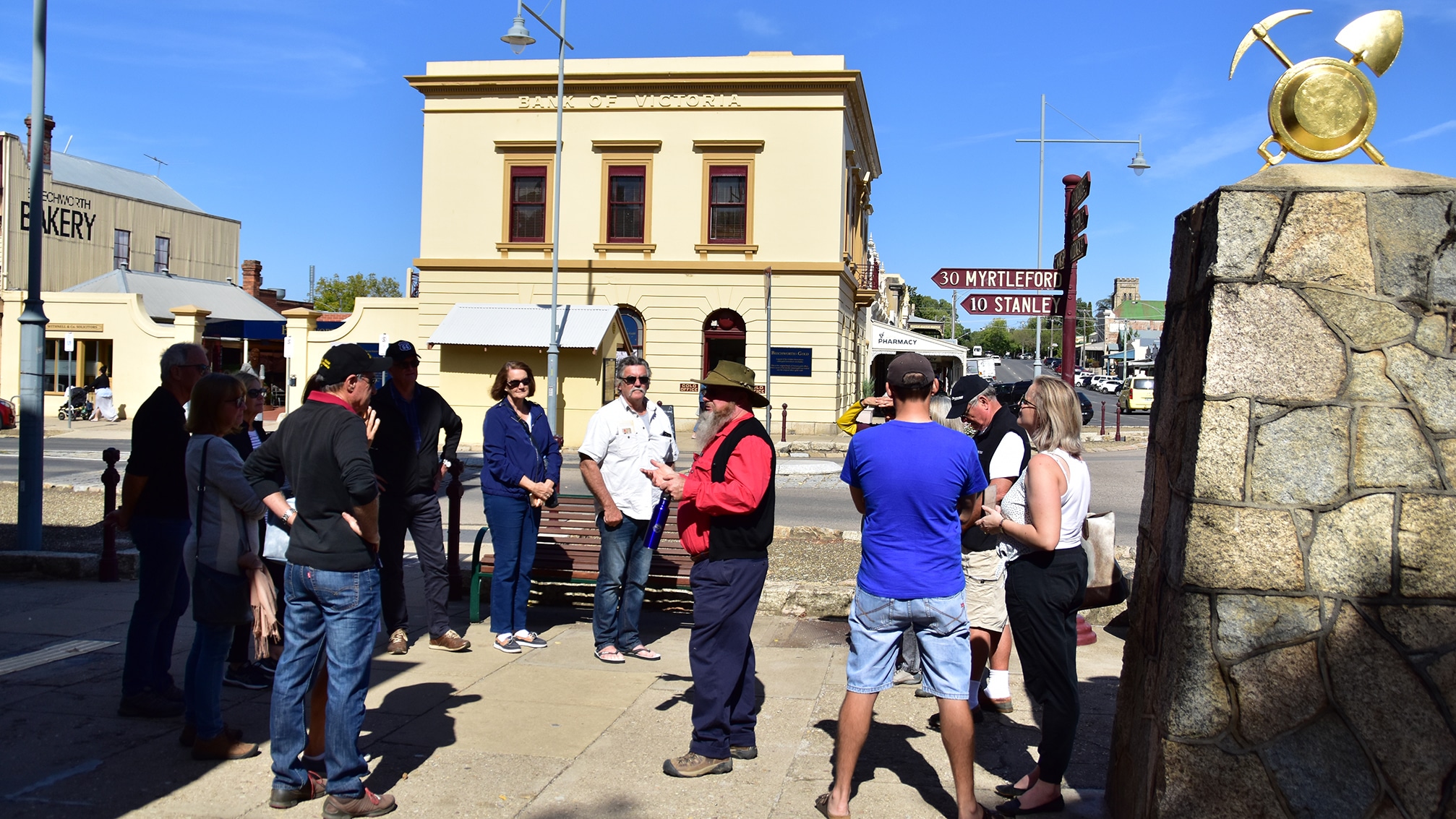 More Precinct Buildings
The Beechworth Historic Precinct includes the Chinese Protector's Office, the Gold Warden's Office, Police Stables, Police Lockup, Police Reserve and The Town Hall.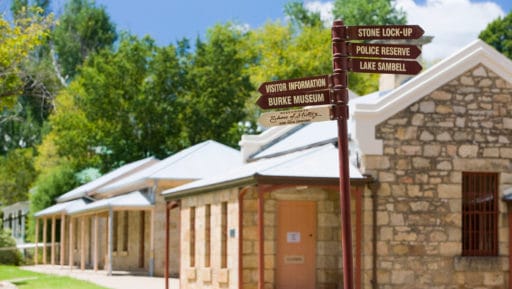 We have a range of exciting interactive or self-guided programs for groups big and small.
Interactive programs are led by a knowledgeable and engaging tour guide.
The Beechworth Historic Precinct's collection and buildings provide a unique setting for a fun and stimulating day out for your group to enjoy.
We look forward to welcoming your group to our beautiful town.
For further information and to book contact the Beechworth Visitor Information Centre 
T: 1300 366 321