Beechworth's Historic and Cultural Precinct offers two informative and entertaining 45min guided walking tours every day - suitable for a wide range of ages and abilities and perfect for both individuals and groups.
Led by expert local historians through the picturesque streets of this perfectly preserved Gold Era town, the Gold Rush and Ned Kelly Tours are a lively and enjoyable way to learn about Beechworth's rich and colourful past.
The Gold Rush Tour
10:15 am daily, 45 minutes
Departs from the Beechworth Historic Courthouse
Tells the story of the Gold Rushes of the 1850s in Beechworth - once the richest alluvial goldfields in Victoria. Participants will learn the stories behind historic buildings, people and events that helped shape Beechworth, visiting many of the buildings associated with governance on the goldfields and Gold Era commercial buildings (still operating today).
 The Ned Kelly Tour 
1:15pm daily, 45 minutes
Departs from the Beechworth Historic Courthouse
Participants will see many of the buildings associated with the Kelly legend and hear stories behind the events which eventually brought the Kelly era to an end.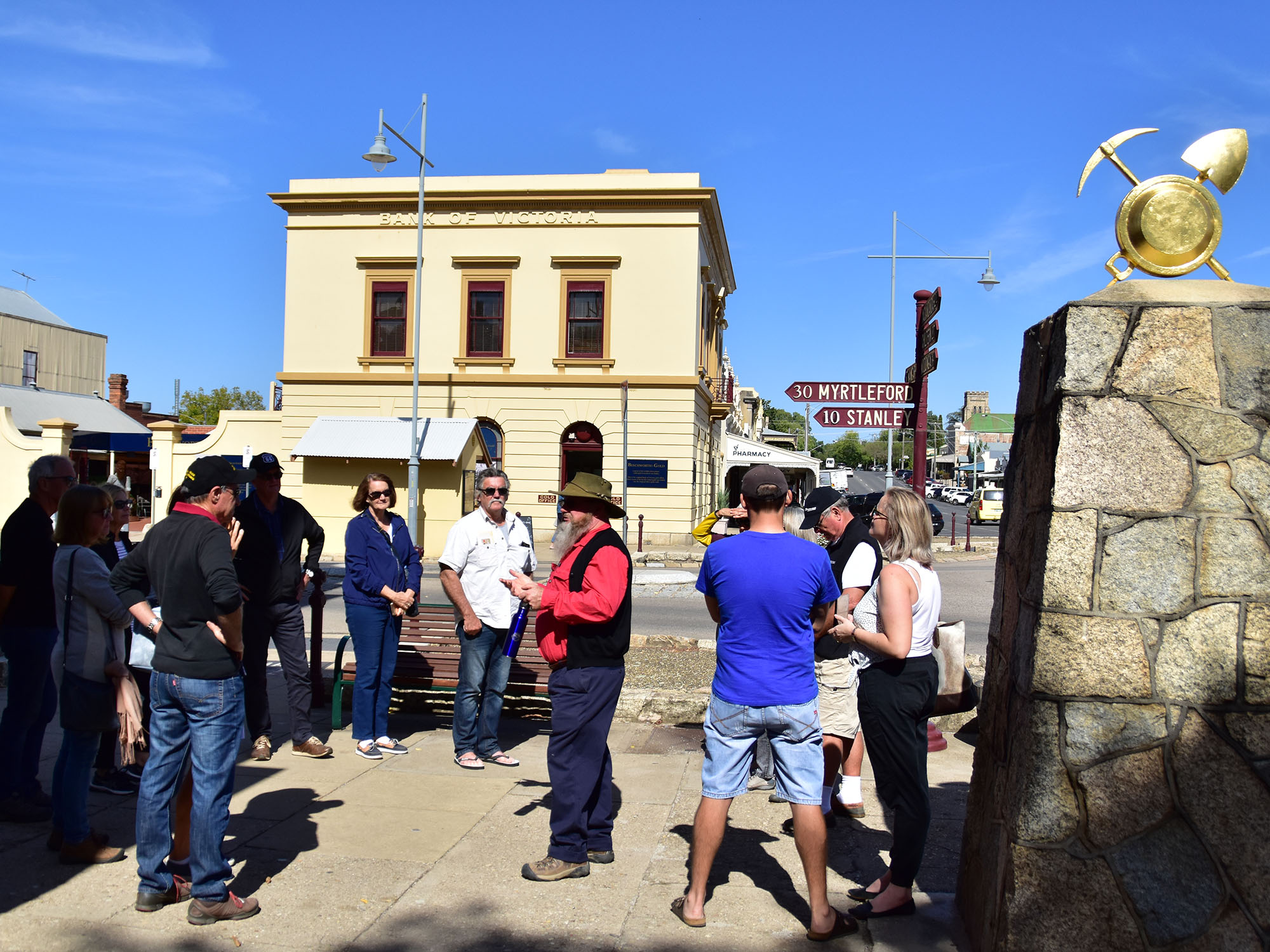 More Precinct Buildings
The Beechworth Historic Precinct includes the Chinese Protector's Office, the Gold Warden's Office, Police Stables, Police Lockup (pictured right), Police Reserve and The Town Hall.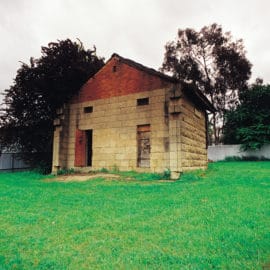 Education and Public Programs
Welcome to the Beechworth Historic Precinct! 
We have a range of exciting interactive programs for students that link to specific curriculum outcomes and complement each other. Each program is led by a fun and engaging educator or tour guide.
The Beechworth Historic Precinct's collection and buildings are a valuable teaching resource.
We look forward to hosting your school!
Precinct Pass - $12.00 per student, staff free of charge
For further information and to book contact the Beechworth Visitor Information Centre 
T: 1300 366 321 
Funded by Dept Education & Training Strategic Partnerships Program (SPP)
Then & Now
Burke Museum
Levels K-2, 1 hr session
An interactive program that explores place, time and the self within the backdrop of 1800s Beechworth. Within the world of the Burke Museum's Street of Shops exhibition, students will explore the life of people during the Beechworth Gold Rush.
Explore!
Burke Museum
Levels 3-4 and 5-6, 1 hr session
An interactive program held within the Burke Museum, that explores life in the 1800s and the Gold Rush as well as the Burke and Wills expedition. Students will discuss themes of identity and diversity, and reflect on the challenges faced by the different groups and individuals of Beechworth during these times.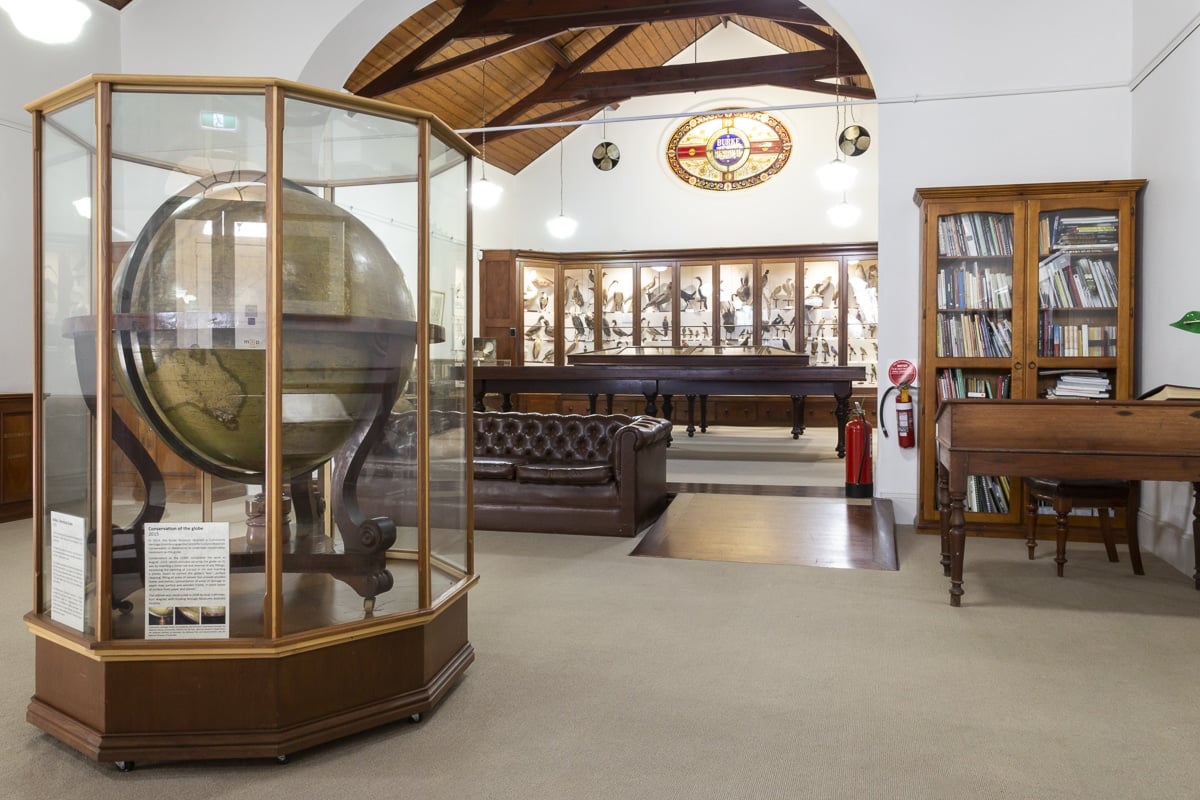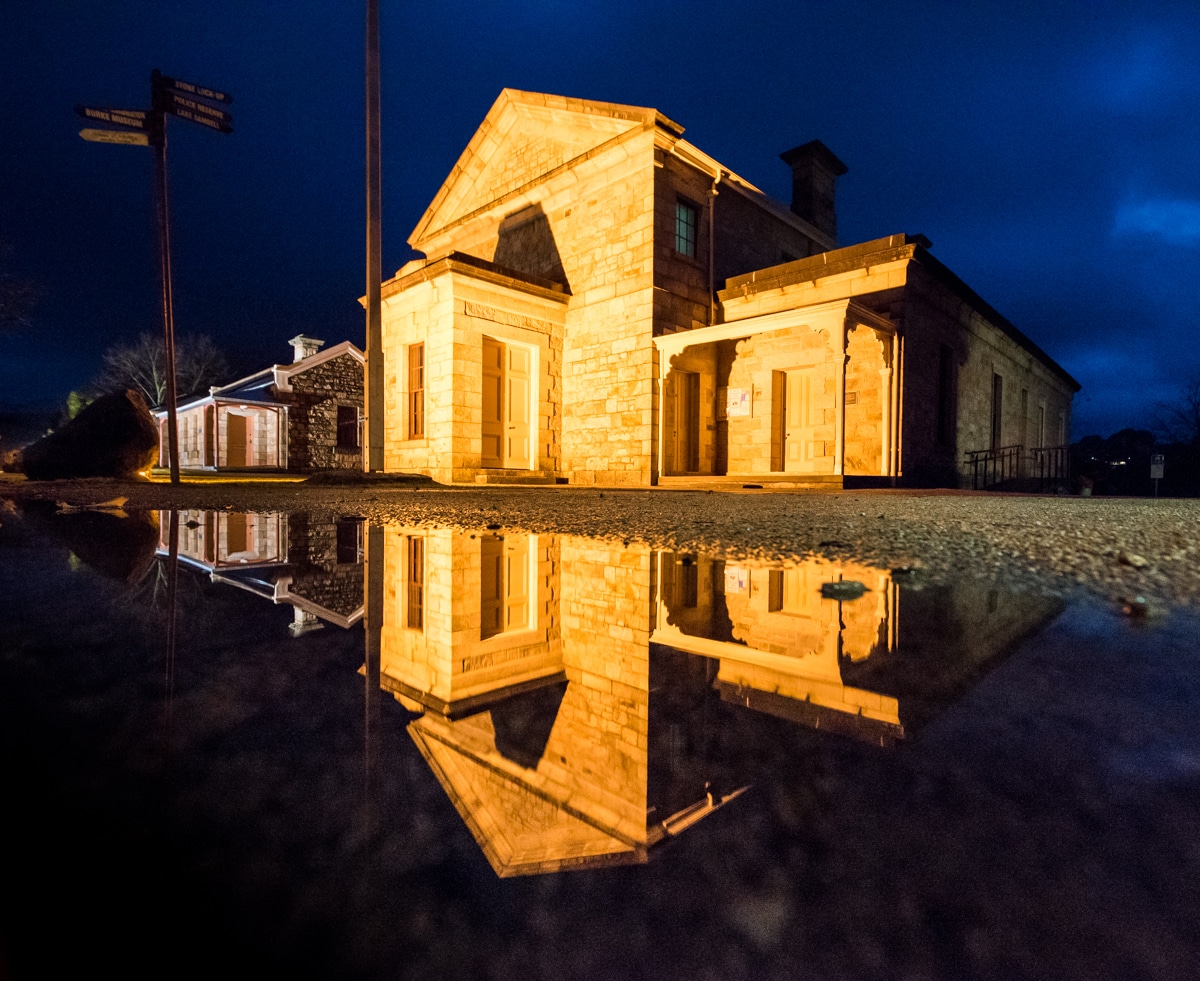 Museum Tour
Burke Museum
Secondary Students, 1hr sessions
Explore the Burke Museum with this educator-lead tour of our various collections including local and natural histories. With flexible activities and behind-the-scenes information, students will gain a deeper understanding of our surrounding environment as well as the role of museums in presenting histories and stories.
Go on Trial!
The Historic Beechworth Courthouse
Years 3-4 and 5-6, 1 hr session
This program Introduces students to Ned Kelly's story and the events leading up to his Committal Hearing at the Beechworth Courthouse. Students then re-enact the trial of the bushranger using a script taken from the original transcripts. Students will also discuss law, order and examine primary and secondary source information and the role of media and public opinion.
Morse Code
Beechworth Telegraph Station
All year levels, 30-minute session
Students will learn about Morse Code and Telegraph as part of a discussion about communication in the 1800s and how this has changed over the years. Students will have an opportunity to try out their morse code skills in an interactive session and examine and compare various telephones and communication devices.
1800s Beechworth Walking Tour
Starting from Burke Museum
All year levels, 1 hr session
This guided Walking Tour allows students to visit some key Beechworth landmarks and to visualise life in Beechworth during the Goldrush. Our Tour guide will discuss local figures such as the Kelly family and their connection to the area as well as other significant local personalities.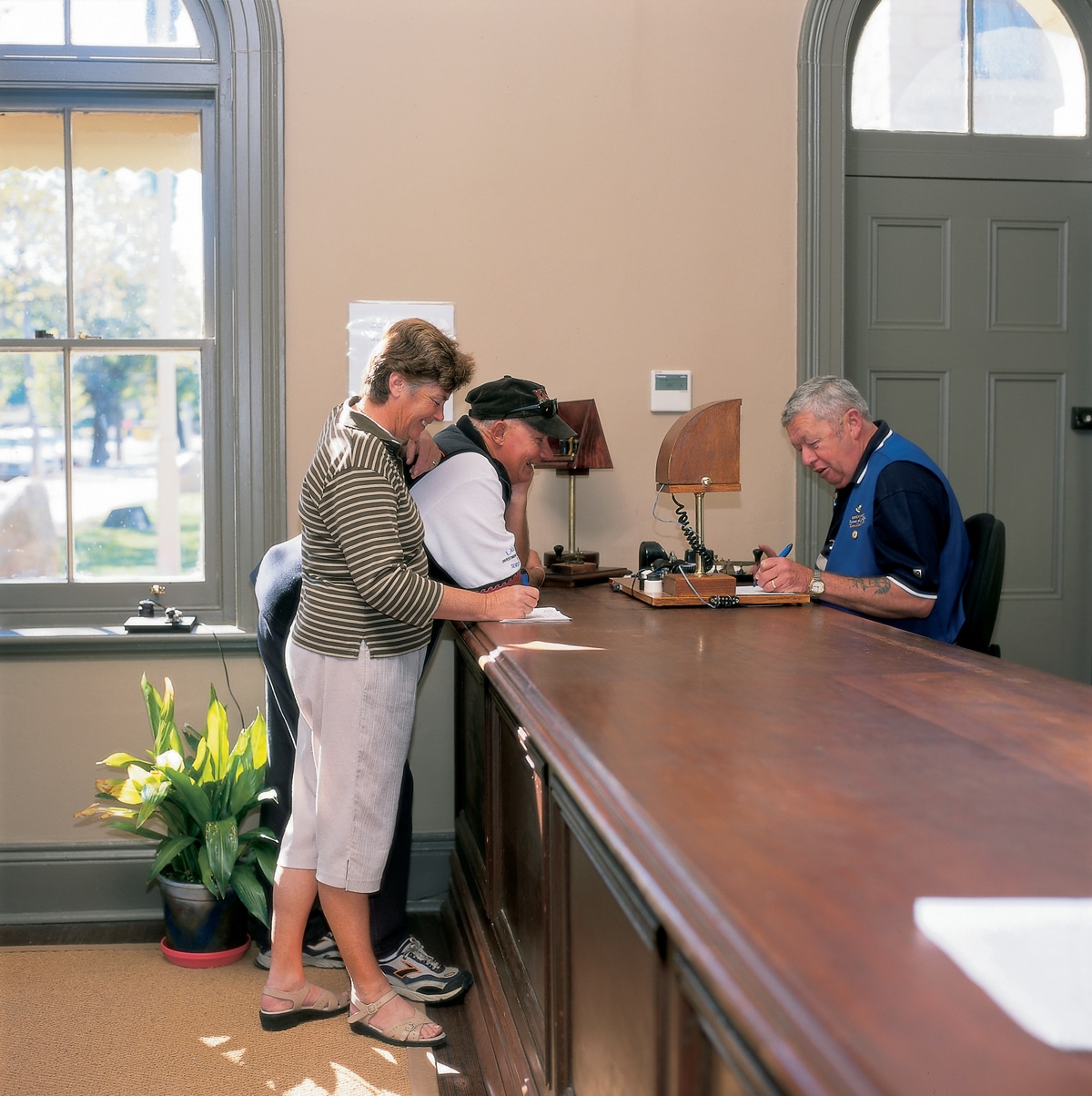 Beechworth Online
We are bringing our programs to the classroom! Digital option available. Includes video introduction and online discussion with our tour guide. Contact us for more information.
Classroom activities:
Learn about Morse Code with our online telegrams. Fill out the online form or contact us for more information.
Explore our collection online at Victorian Collections.
The Powder magazine- The Powder Magazine is where students can see the history of gunpowder used for blasting on the goldfields. Access the tour of the Powder Magazine here and learn more about this incredible site.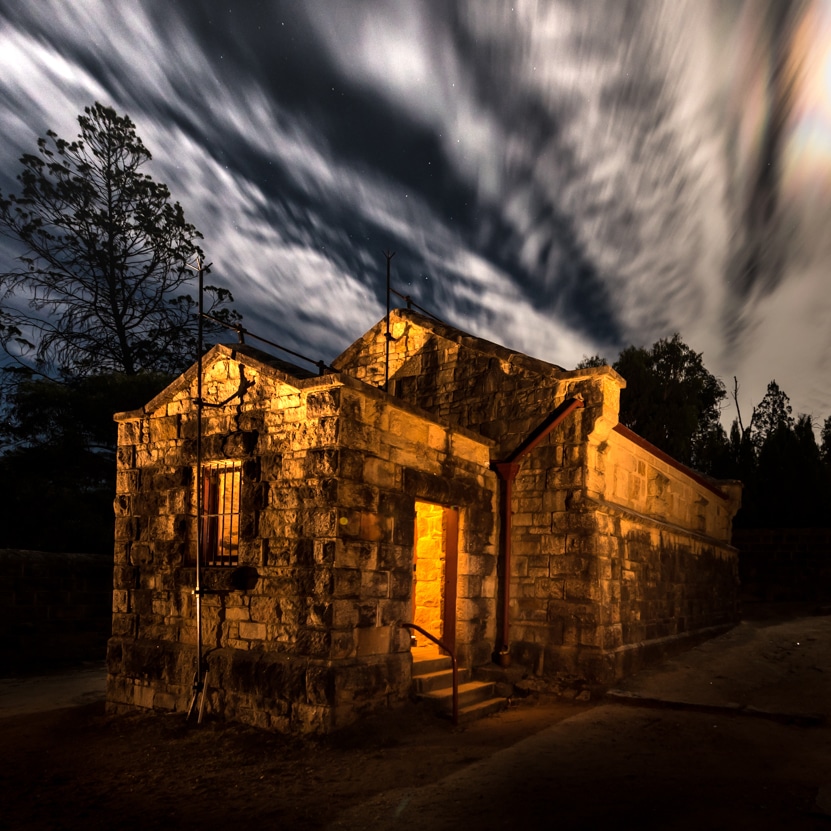 Looking for something else? We look forward to talking with you about how we can tailor a program to meet your students' needs. Museum staff are available to liaise on other topics of particular interest to assist you in creating programs relevant to your current study areas. Feedback is always welcome!