Upon entering the Beechworth Historic Courthouse the sheer history held between perfectly preserved sandstone walls hits you like an unexpected wave. The belly of the courthouse is airy, towering and grand, somewhat intimidating, evoking thoughts of the many souls that have passed through the building - on both sides of the law. For history buffs, the feeling you get when running your hands along the rock solid red wood of the jury stand, locking eyes directly on the dock where Ned Kelly once stood, is simply exhilarating!
Built is 1858 and in continuous service for 131 years the Court House has many stories to tell.
Of course, this is where it all began for Ned Kelly - where his mother, Ellen, was sentenced to three years gaol, causing the uprising of one of Australia's greatest icons. The Beechworth Historic Courthouse saw over 40 trials for the Kelly family, with additional trials for Kelly supporters. Interestingly, it did not host the trial that sealed Kelly's fate due to the fact that there were too many Kelly supporters in town to find an unbiased jury!
Photo: Ellen Kelly (Ned Kelly's Mother) with her Granddaughters. Courtesy of National Library of Austalia
Perhaps the most fascinating story to come out of the Beechworth Historic Courthouse is that of Elizabeth Scott - the first woman to be hanged in Victoria, trialled in the Beechworth Courthouse.
Elizabeth's story is a sad one ... married in her early teens to a man 24 years her senior and a known alcoholic, Elizabeth had five children with three passing away in infancy. Elizabeth and her husband Robert ran a "bush inn" where she met two other men, David Gedge and Juilan Cross. The details of her husband's death have never been clear, other than one of the men shot Robert Scott and attempted to cover it up as a suicide. The police arrested David, who implicated Julian, who in turn implicated Elizabeth. At the trial no evidence was given on Elizabeth's behalf and Victoria's ultra-conservative Chief Justice, Sir William Stawell, known as the 'hanging judge', presided over the case, condemning all three to hang at the Old Melbourne Gaol on 11 November 1863.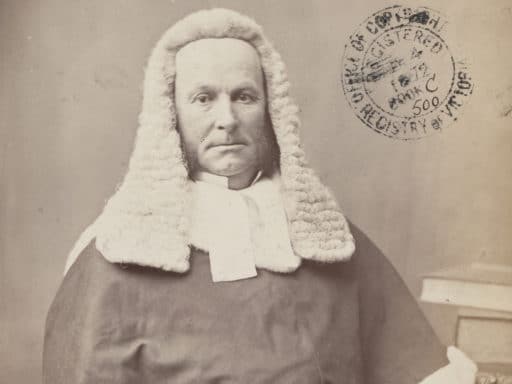 Photo: Sir William Stawell. Courtesy of National Library of Austalia
Not all stories from the Beechworth Historic Courthouse end in tragedy, however. Australia's first Australian born Governor General Sir Isaac Isaacs, spent much of his early career at the courthouse as a judge. Though at his inception many were skeptical about an Australian representing the motherland, these doubts were soon quelled and Sir Isaac Issacs was written into history as one of the most respected and popular Governor Generals in Australia - he also spoke seven languages!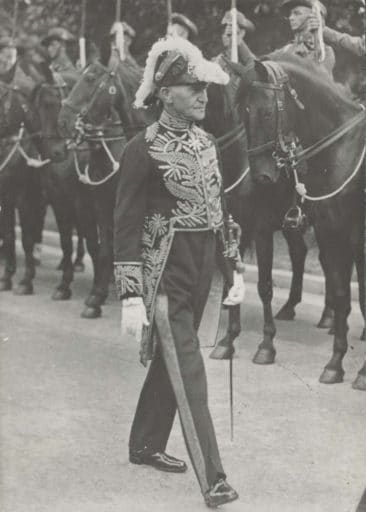 Photo: Sir Isaac Isaacs. Courtesy of National Library of Austalia
Aside from amazing true stories, the Beechworth Historic Courthouse also offers an outstanding law library containing many rare books in the collection and reenactments with school groups. Here you can bring history to life and give children the opportunity to literally sit in the judges chair (complete with wig and gavel), read from scripts and reenact some of the most notorious cases in the court's history.
Make the Beechworth Historic Courthouse your first stop in the Historic Precinct trail.