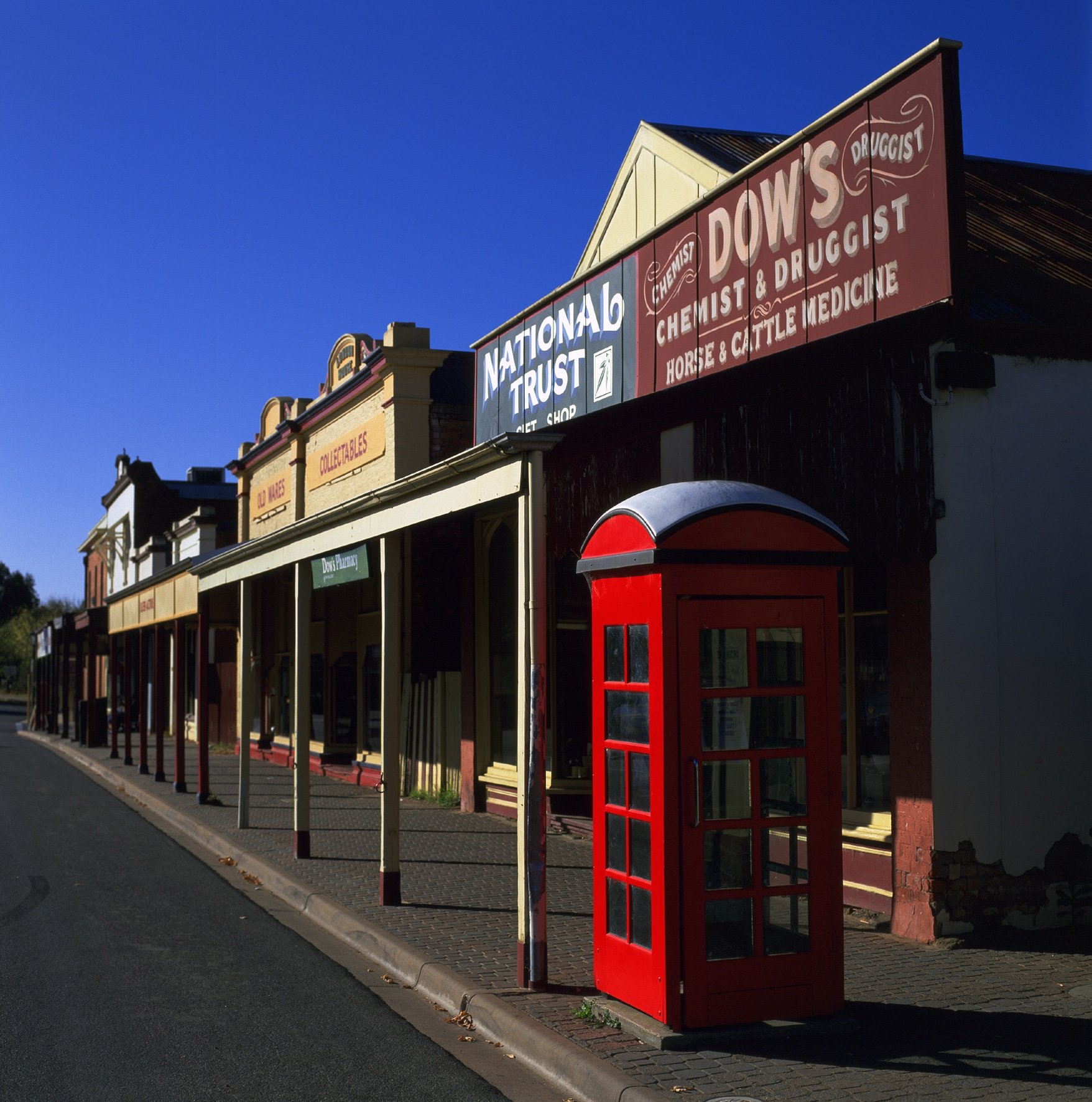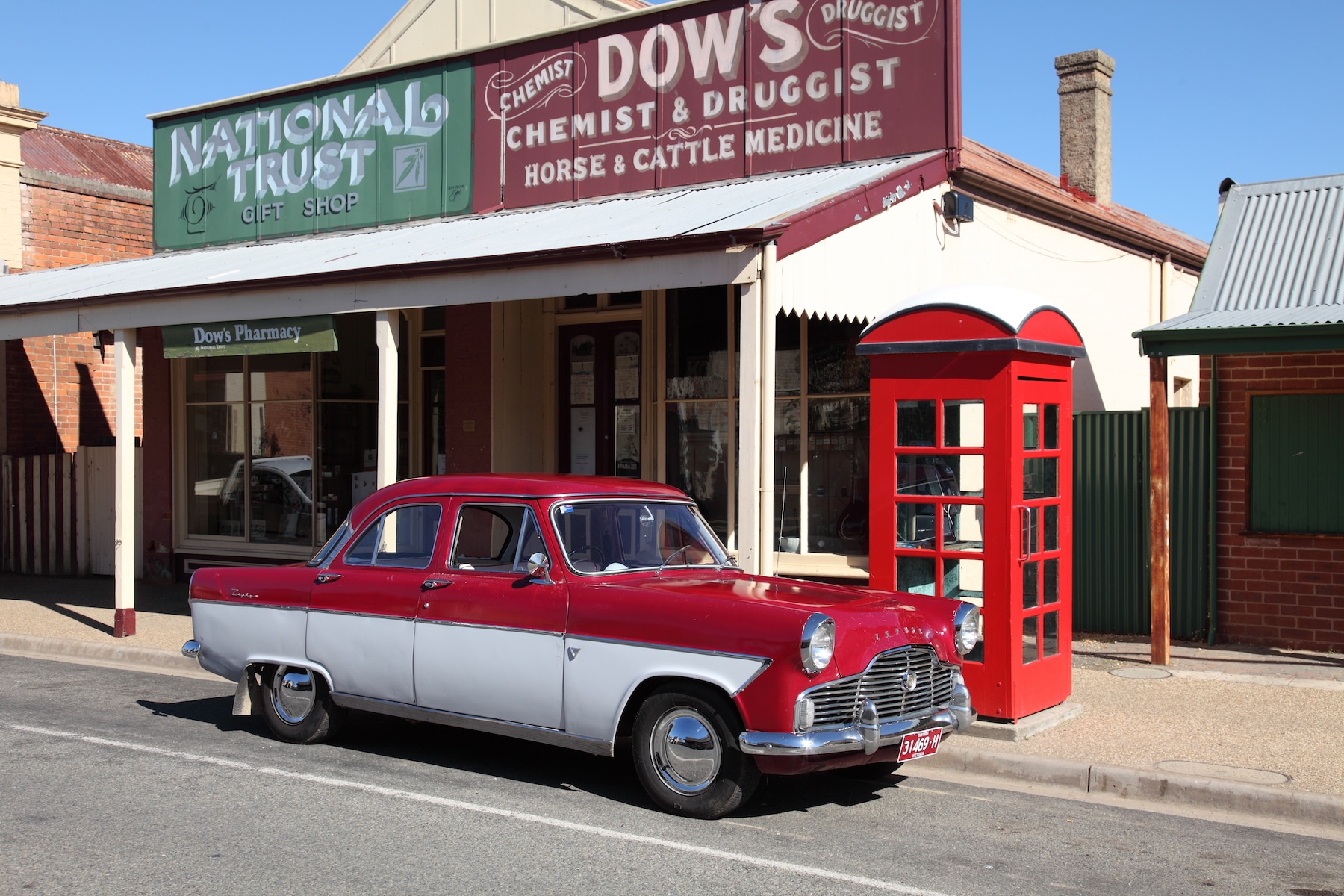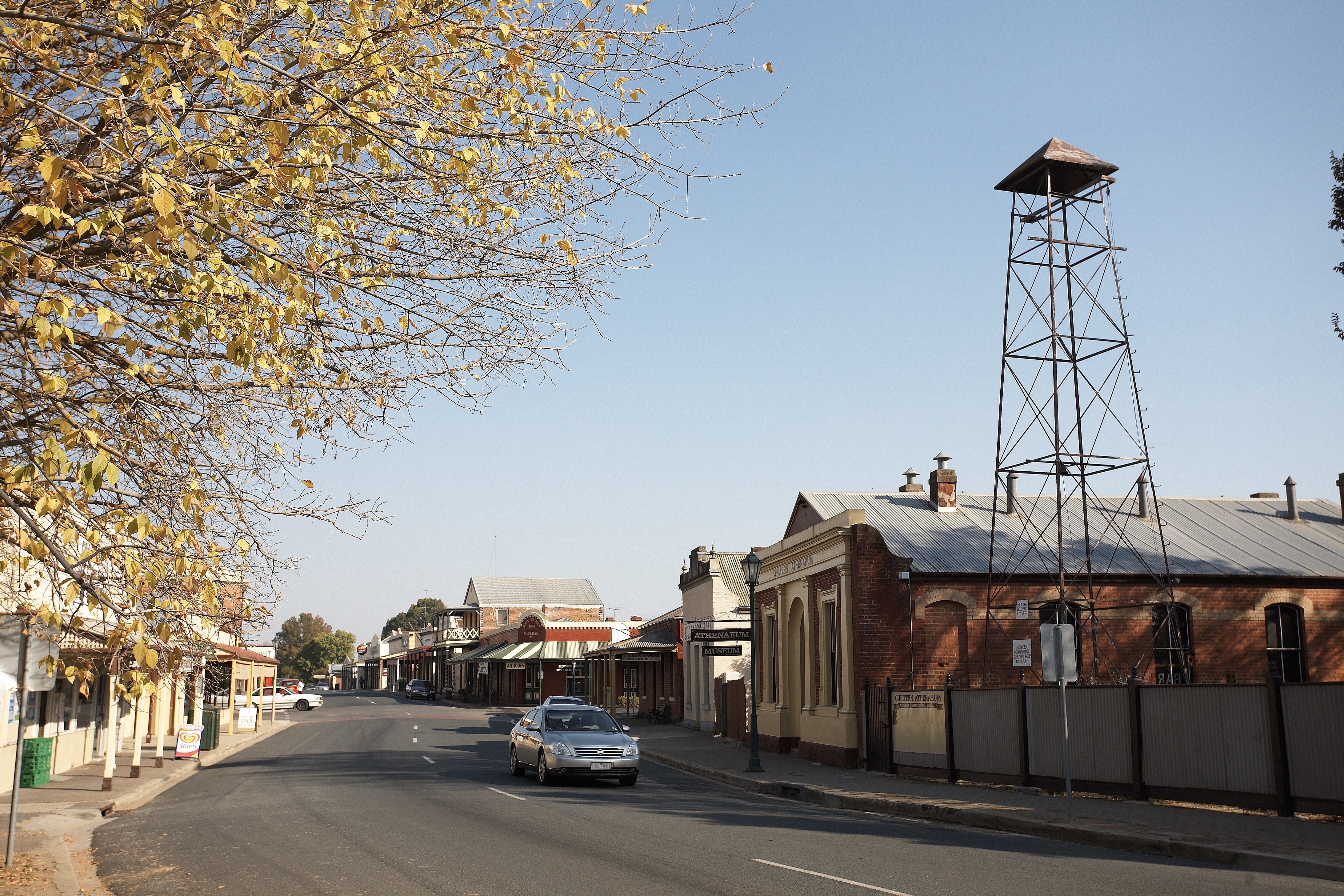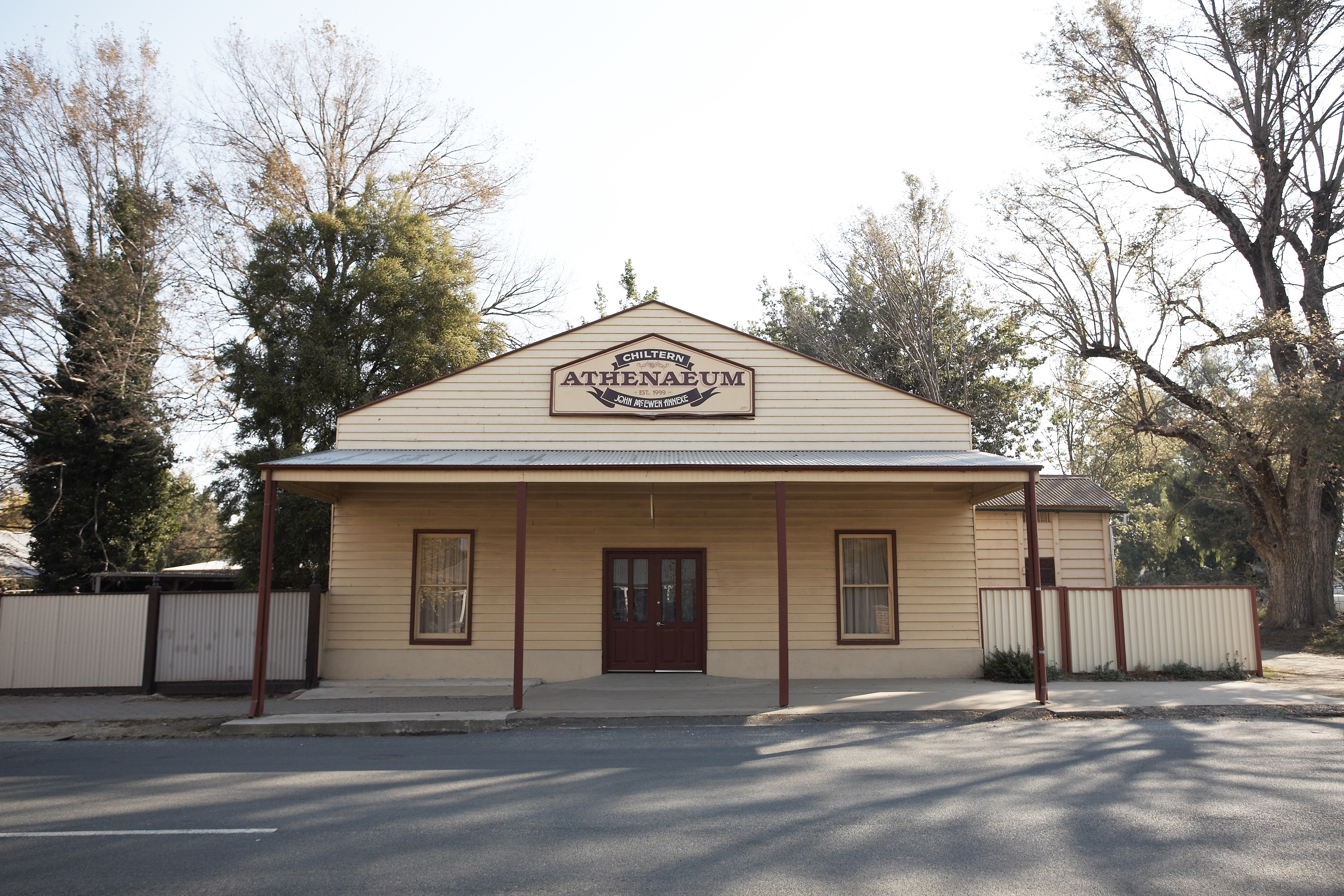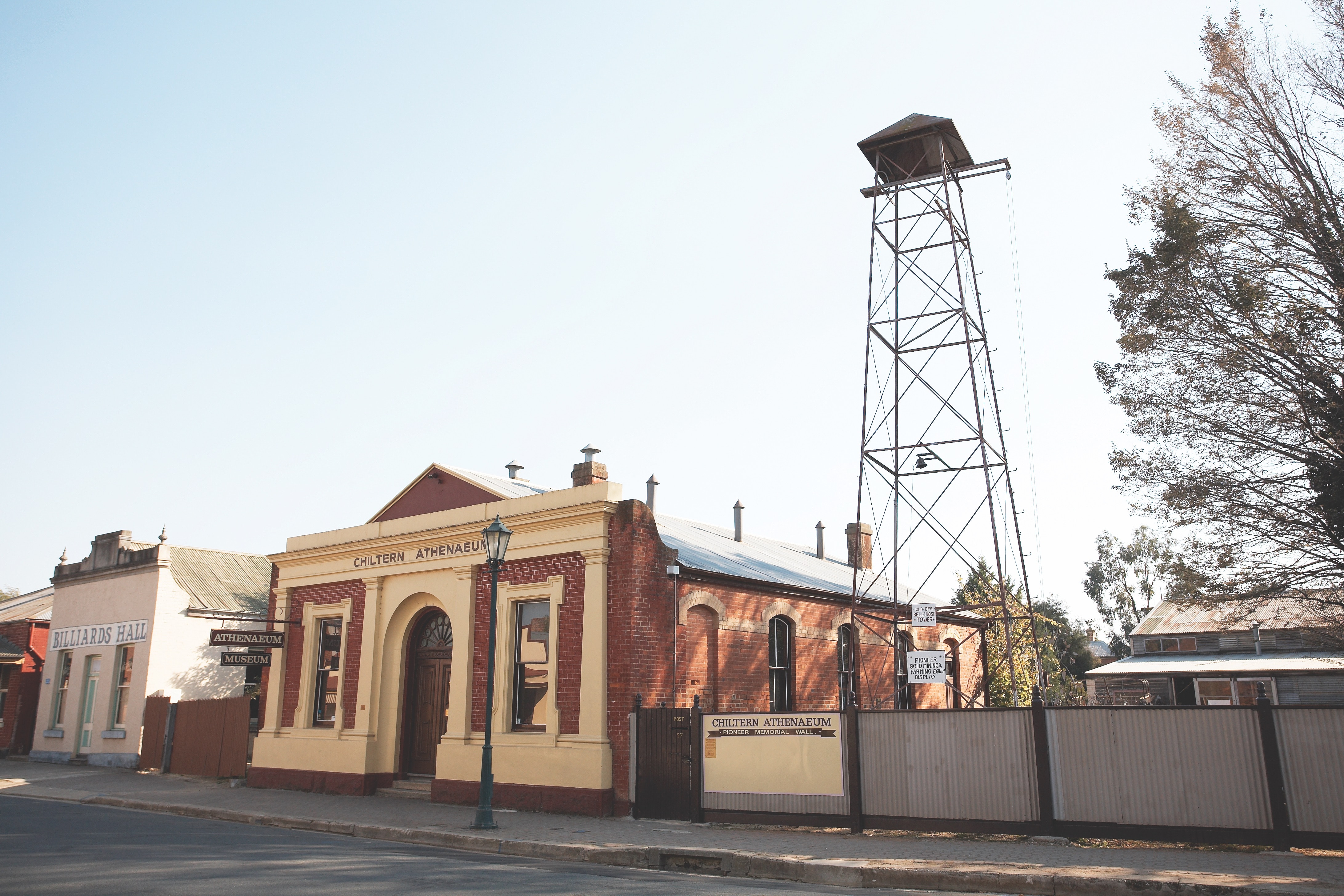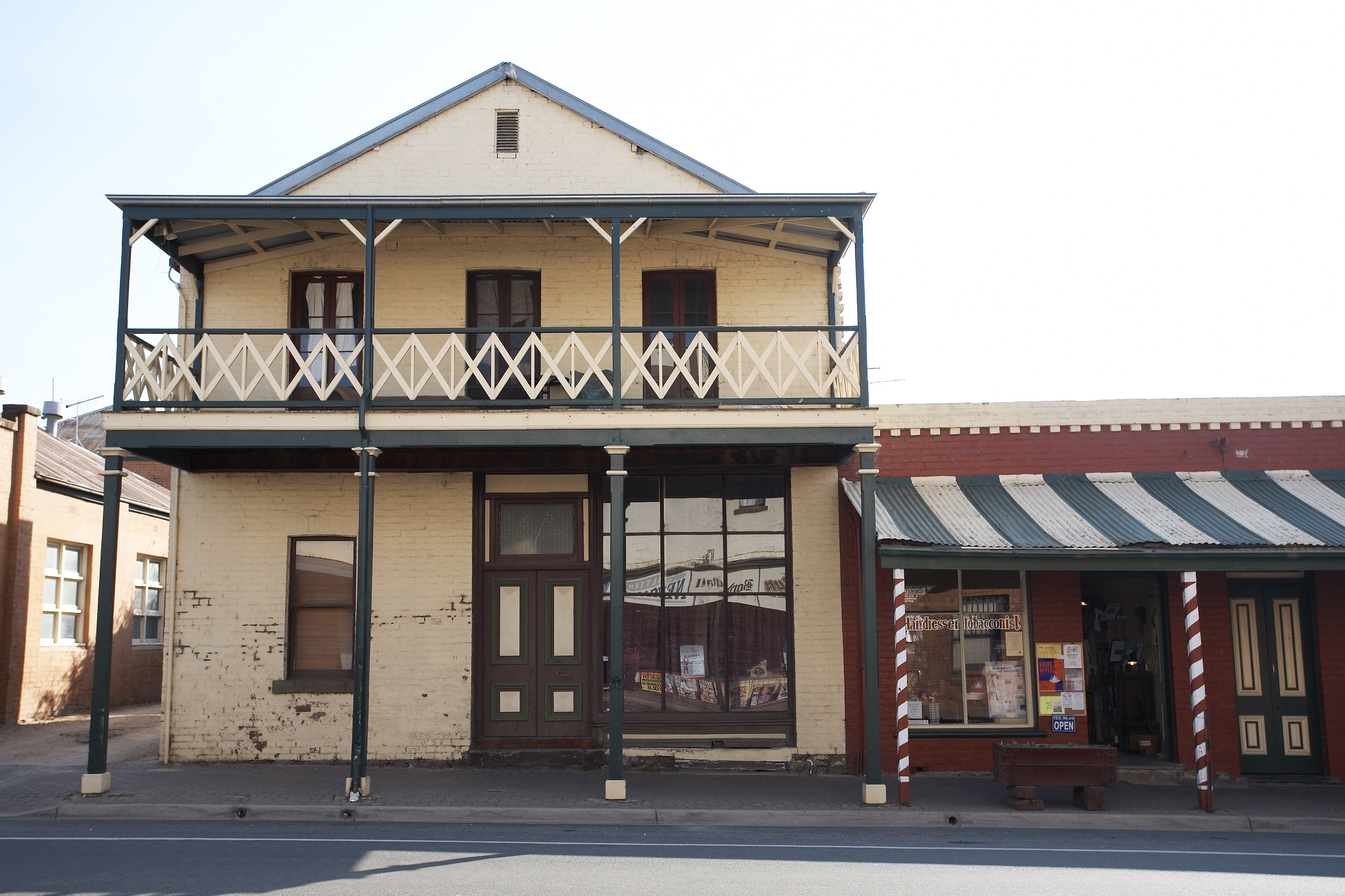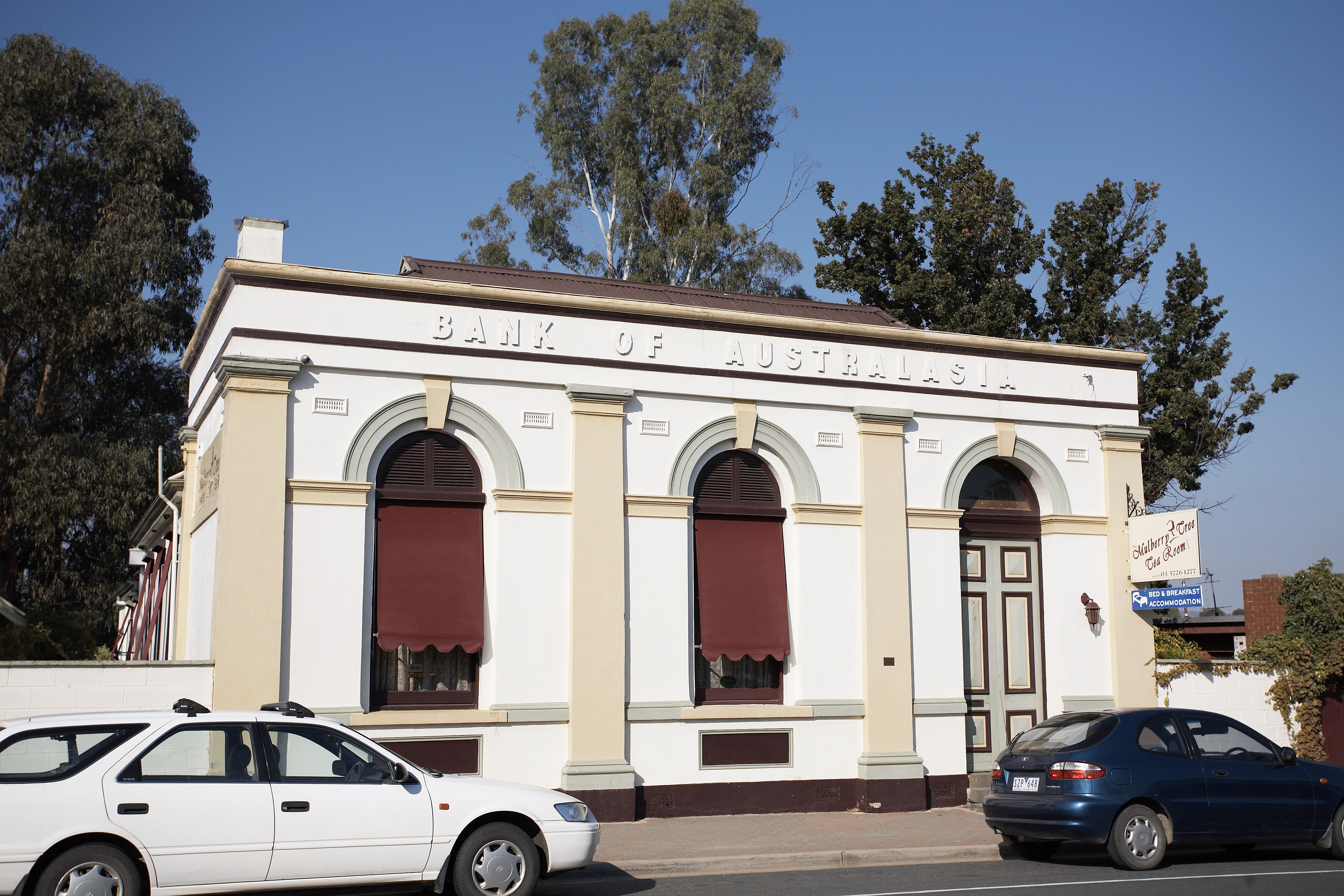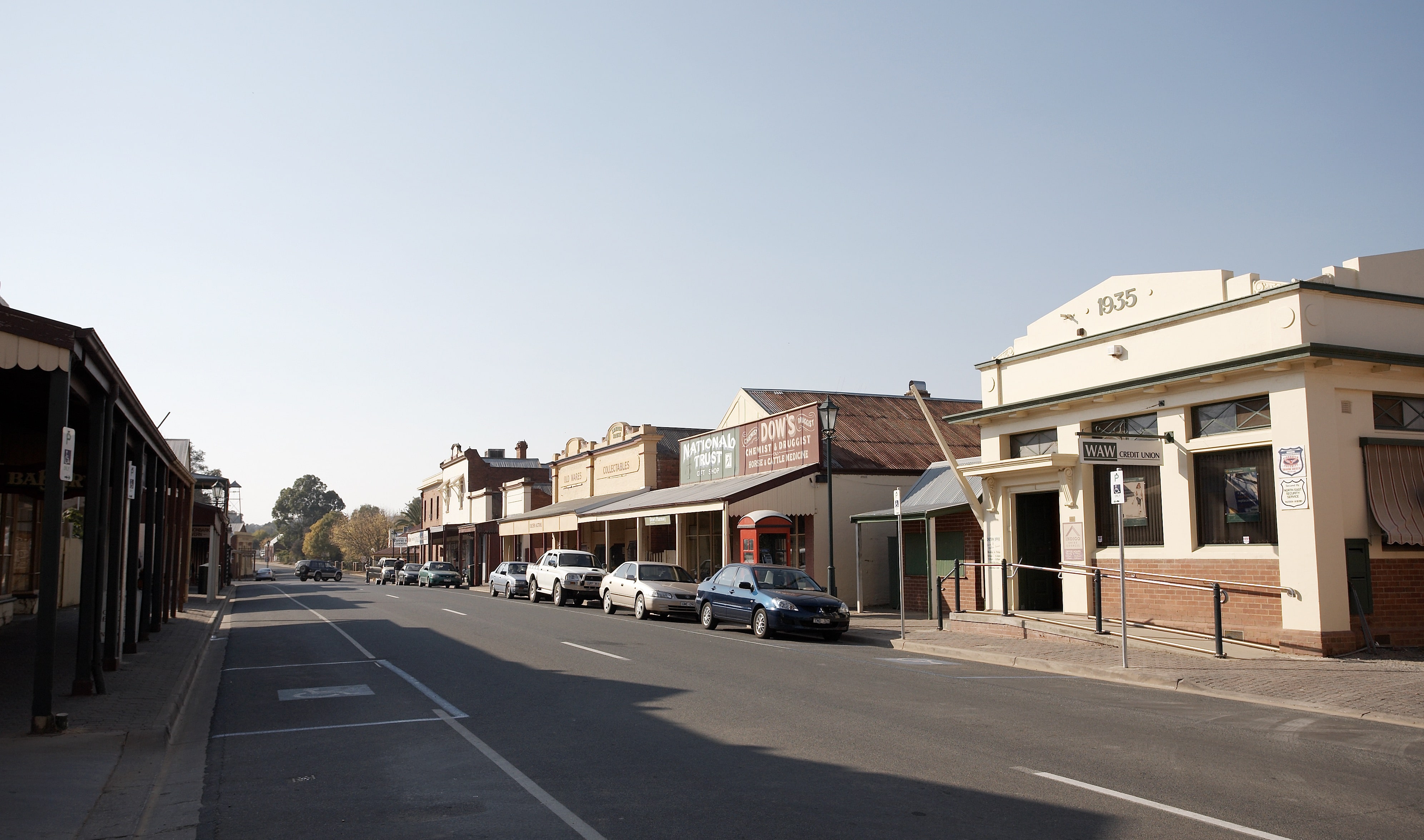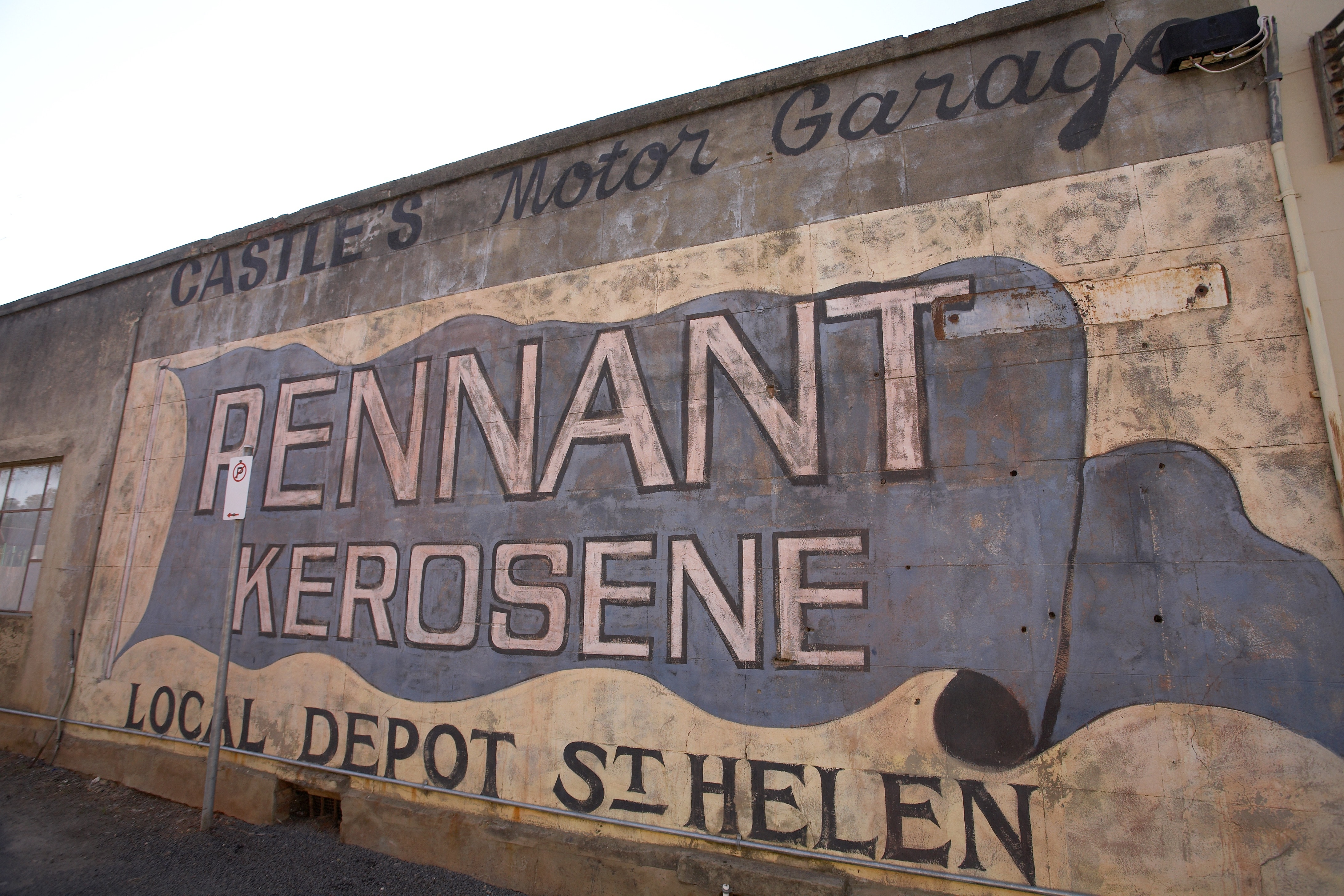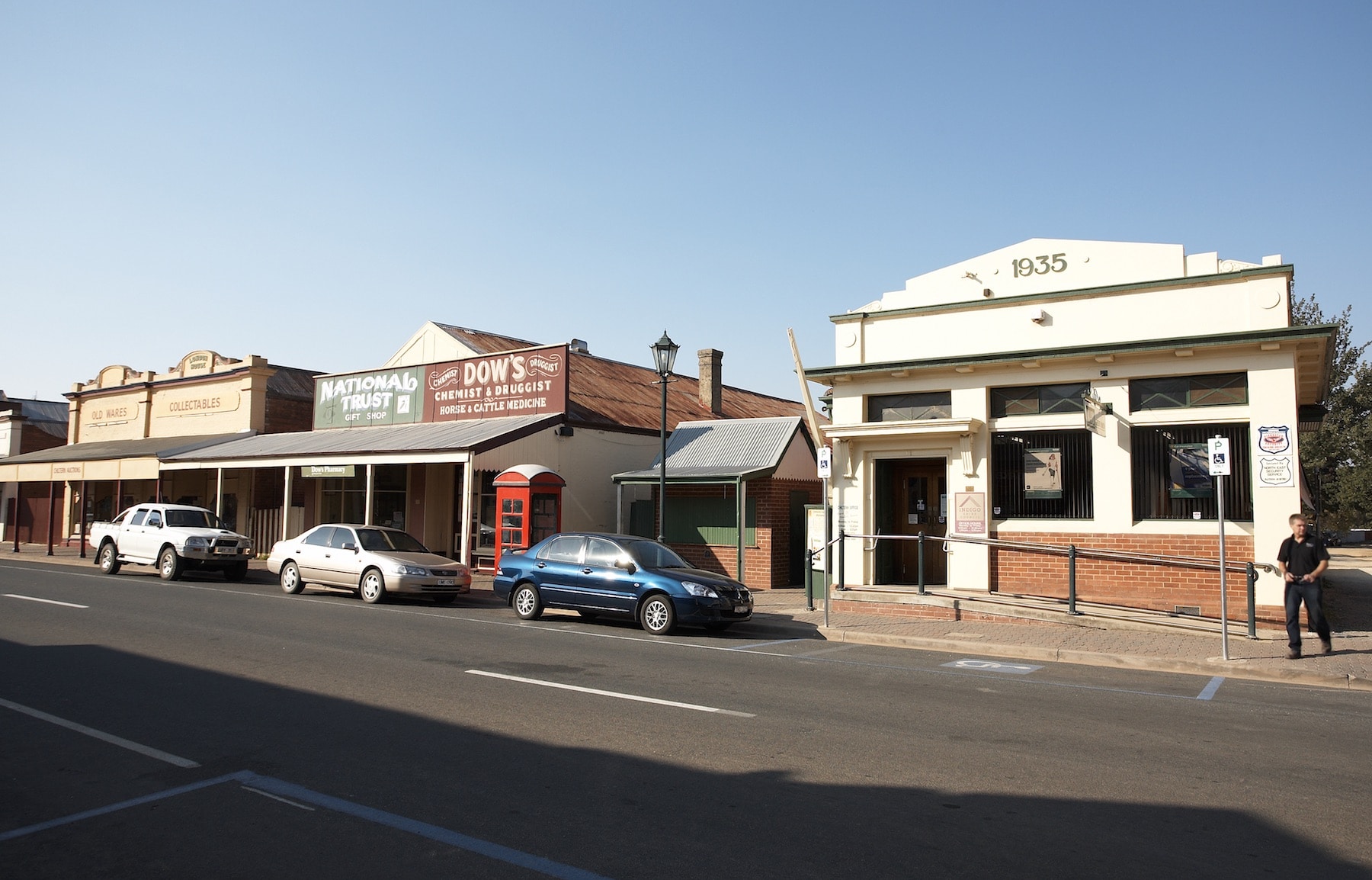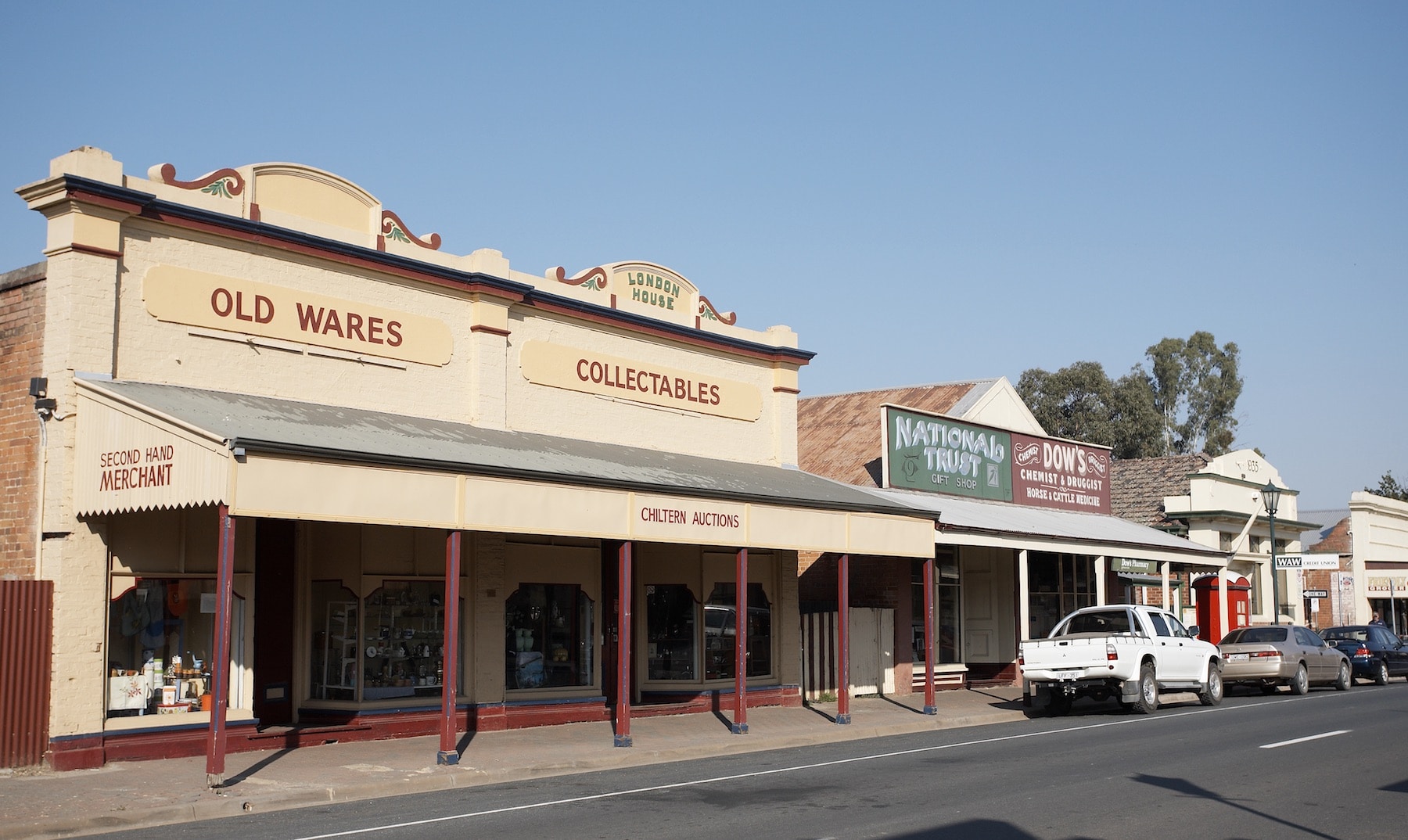 Chiltern has a tranquil atmosphere and life proceeds at a leisurely pace. The town's heritage is yours to explore, with many buildings retaining their historic integrity. Some 21 buildings are registered or owned by the National Trust. Chiltern's spectacular historic streetscape is a treat in time travel, to the heady days of gold fever and gold
dust. Once on the main Melbourne/Sydney highway, Chiltern's historic buildings have been restored and maintained to preserve the architecture of the late 1850s. Visiting Chiltern is like a movie set of a by-gone era and it has featured on the big screen in several motion pictures.
Start Walking
Begin your walk at the Chiltern Visitor Information Centre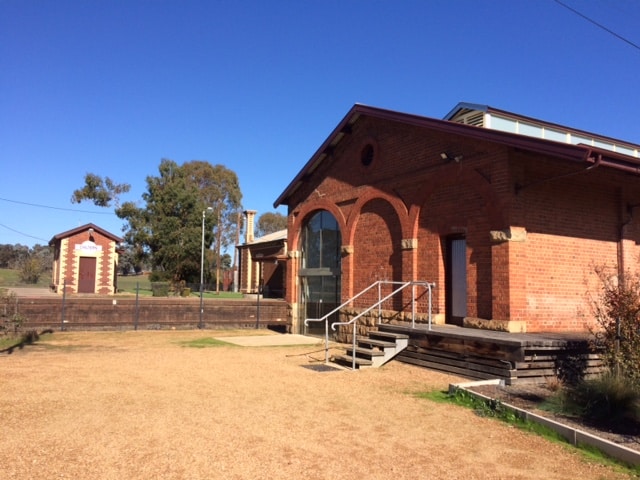 To the Goods Shed
Head south towards the Hume Highway. At 100m cross Alliance Street then at 200m turn left at Wills Street. At 300m turn left at Victoria Street and follow the road as it goes to the right towards the Chiltern Goods Shed at the railway station. At the bollards (600m) head to the right - the Chiltern Goods Shed is visible ahead. At the Goods Shed (650m) do a u turn heading back towards the bollards. There are plenty of areas to relax and explore around the Goods Shed.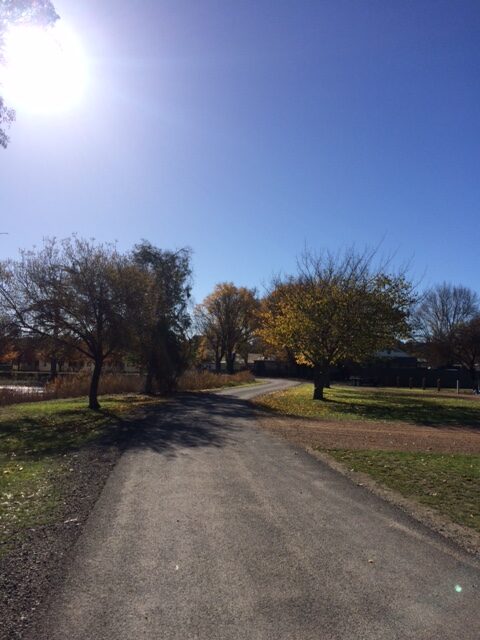 Around the lake
Back at the bollards (700m) head straight across the grass area to connect with the pedestrian bridge. Cross the bridge (750m) and head to the left to follow the lake edge. Continue straight ahead keeping the caravan park on the right and the lake on the left. At 1.1km cross Alliance Street, then Conness Street and turn left on the footpath.
3
Through town
At 1.3km the Chiltern Athenaeum is on the right. Just after turn right onto Main Street. The Grapevine is on the corner. At 1.5km cross Crawford Street. The post office and Masonic Hall are on the right. At the Police Station (1.7km) turn left and cross the road turning left again heading south to cross Reid Street. Cross High Street.
Cruise Conness St
At 2.1km turn right on Conness Street. At 2.3km turn left and cross Conness Street to join the footpath in front of the pharmacy. Turn left again. Heading along Conness Street cross Main Street at 2.5km and turn left in the direction of the Chiltern Visitor Information Centre.