Labyrinth Journey – Beechworth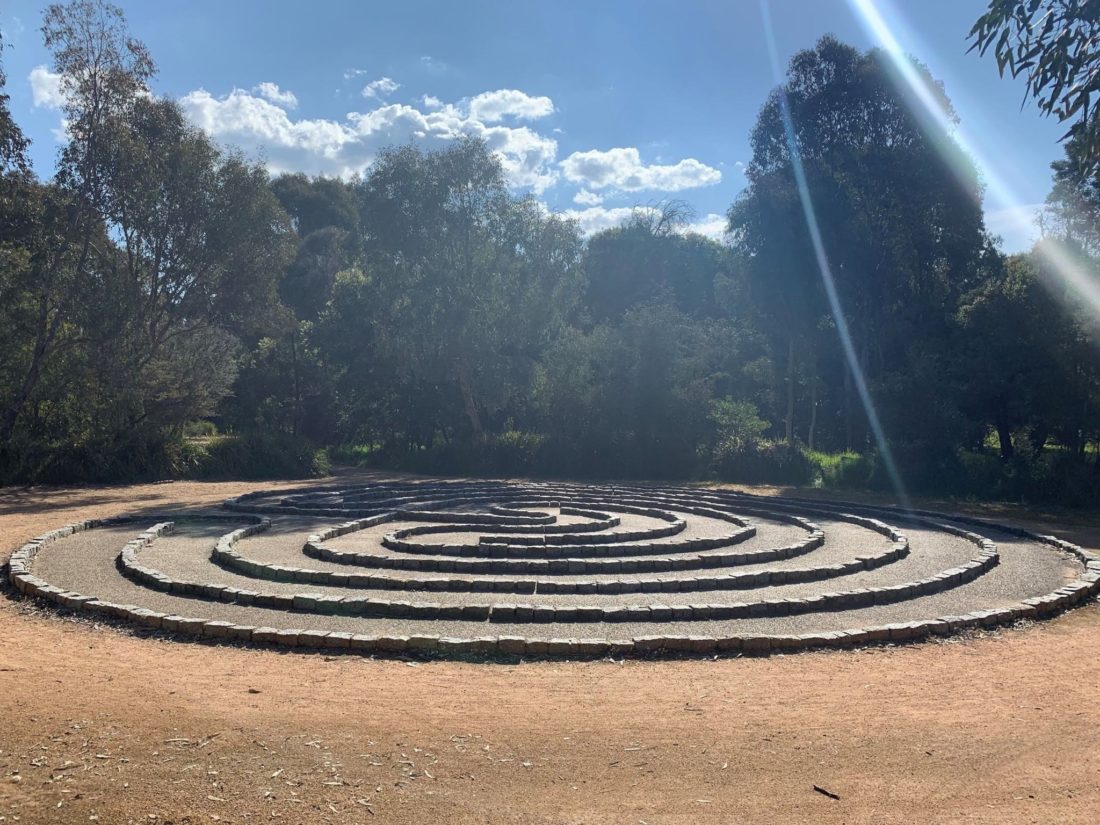 4 Feb 2022 08:30 09:30
5 Feb 2022 08:30 09:30
4 Mar 2022 08:30 09:30
5 Mar 2022 08:30 09:30
1 Apr 2022 08:30 09:30
2 Apr 2022 08:30 09:30
Coming together, grounding, connecting within, walking, breathing, being – allowing the everyday 'doings' to drop away.
There is a mindful peace that walking the Labyrinth brings – no need to figure out which way to go, just follow your feet to the centre and back out again.
The Labyrinth Journey experience utilises the Lake Labyrinth at Lake Sambell in Beechworth, NE Victoria and includes:
Grounding with a guided meditation to shift from 'doing mind' to 'being' presence,
Journeying with the Labyrinth through mindful walking in community,
Moving out into your day in a more centred, relaxed and peaceful way.
Carpark
Family Friendly
Disabled access available, contact operator for details
Public Toilet