Echoes of History Walking Tour
An Echoes of History walking tour is a great way to explore Beechworth and learn about the famous figures closely associated with the place, including Ned Kelly, his mother Ellen, Governor General Sir Isaac Isaacs and the ill-fated explorer, Robert O'Hara Burke.
The daily tours delve into the town's beginnings as a shanty town of thousands of miners from all corners of the globe which quickly became a bustling centre of commerce, trade and government offices within a few short years.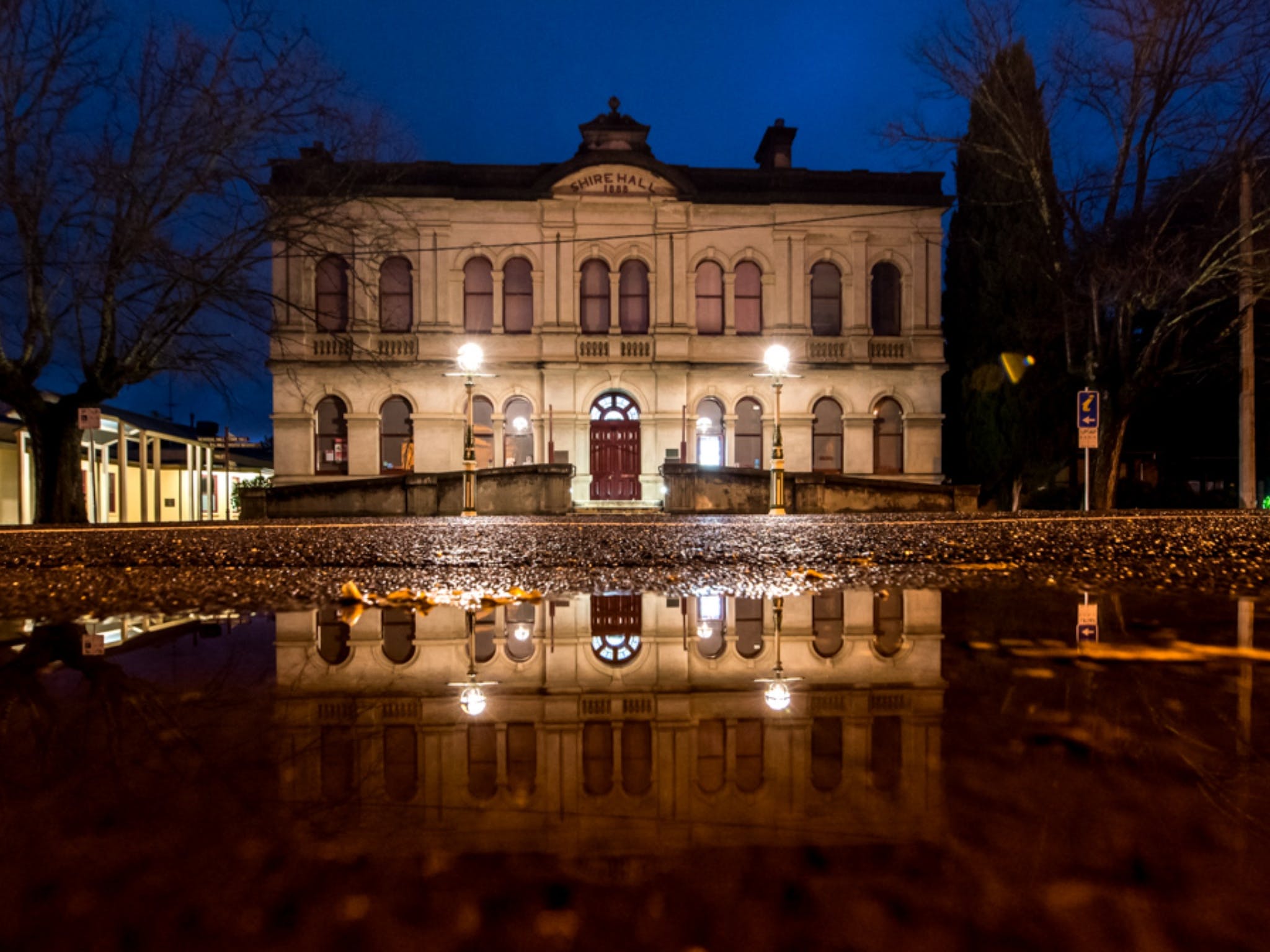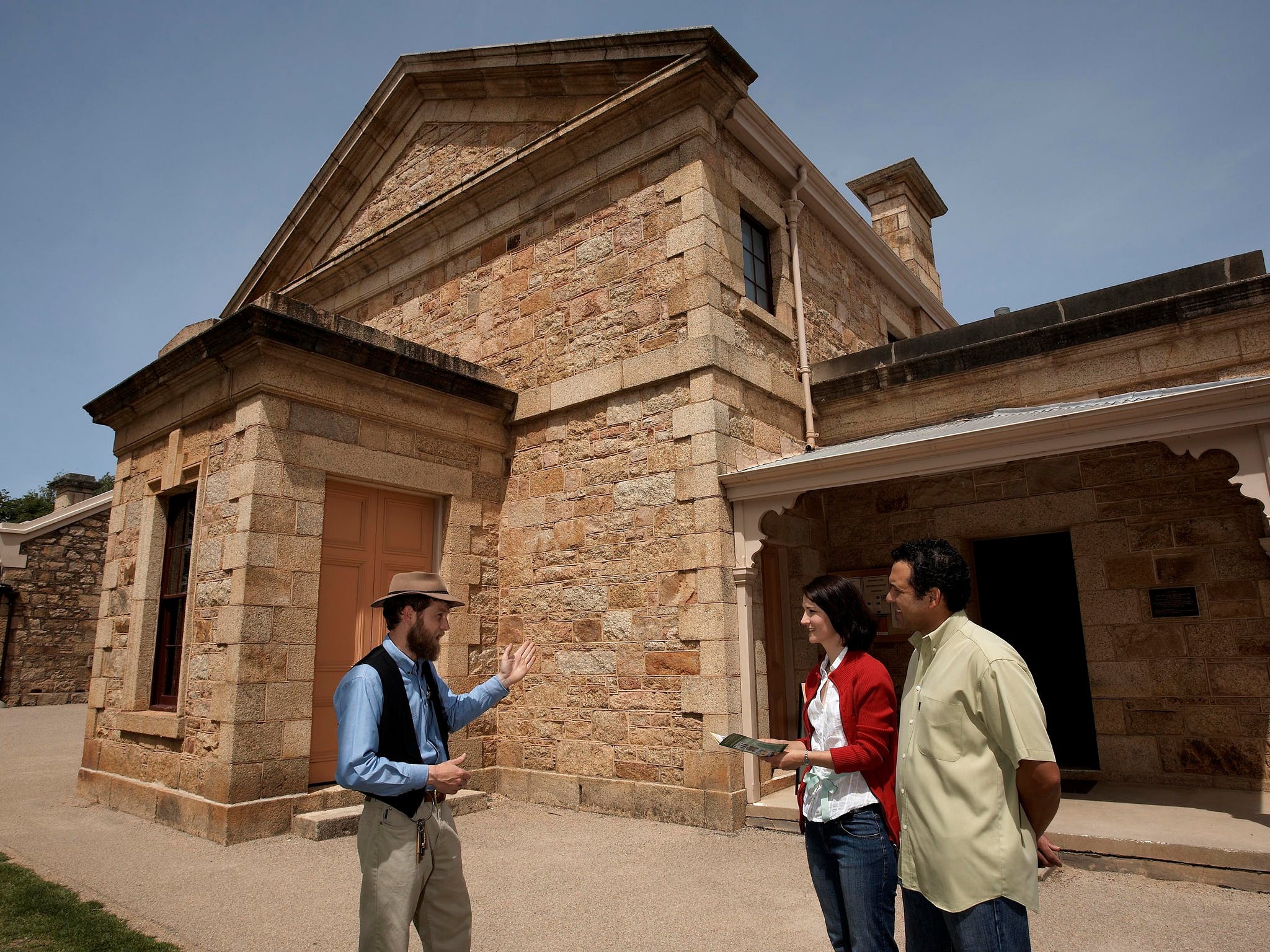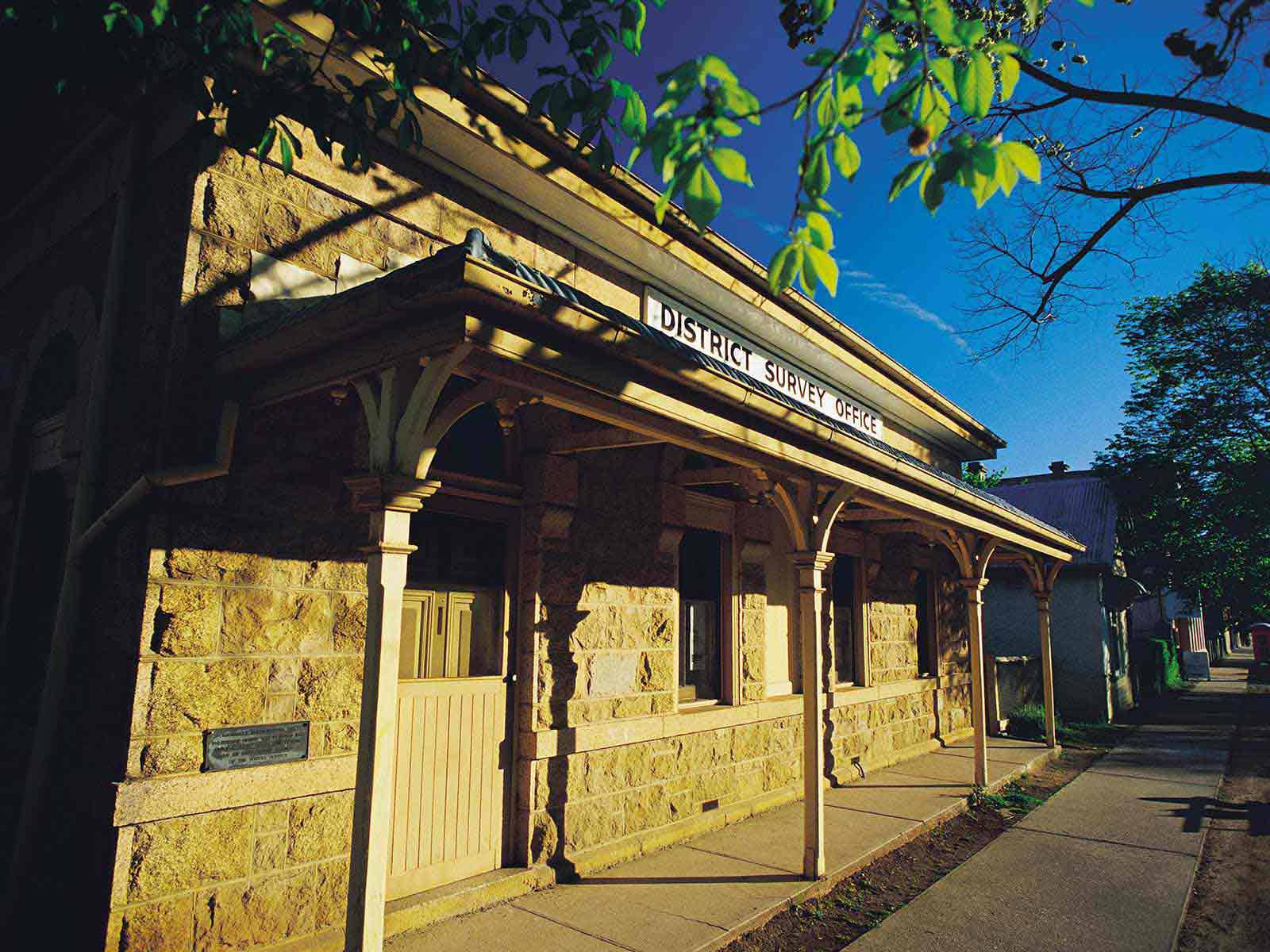 The tour begins at the Visitor Information Centre, housed in the grand old Shire Offices and Town Hall building. Before the tour, have a peek inside the beautiful Town Hall with its vaulted ceiling and columns and the original pipe organ returned home in 2018 after its discovery in a church in North Melbourne. There's also an impressive, large-scale handwoven tapestry on display, completed for Australia's bicentennial celebrations of European settlement in 1988 and designed by Leonie Bessant from the Victorian Tapestry Workshop.
The Town Hall building also doubled as a fire station and courthouse with cells underneath. Among the inmates were the notorious bushranger Harry Power. Walk around to the back of the building to see the cell named after him.
Power was originally transported to Van Dieman's Land for stealing a pair of shoes, earning his freedom six years later and spending time in and out of gaol for the rest of his life for a variety of offences including a number of armed robberies. Power's Lookout above Whitfield in the King Valley was one of his haunts, offering sweeping views of the countryside below (as well as any mounted policemen who might be heading his way).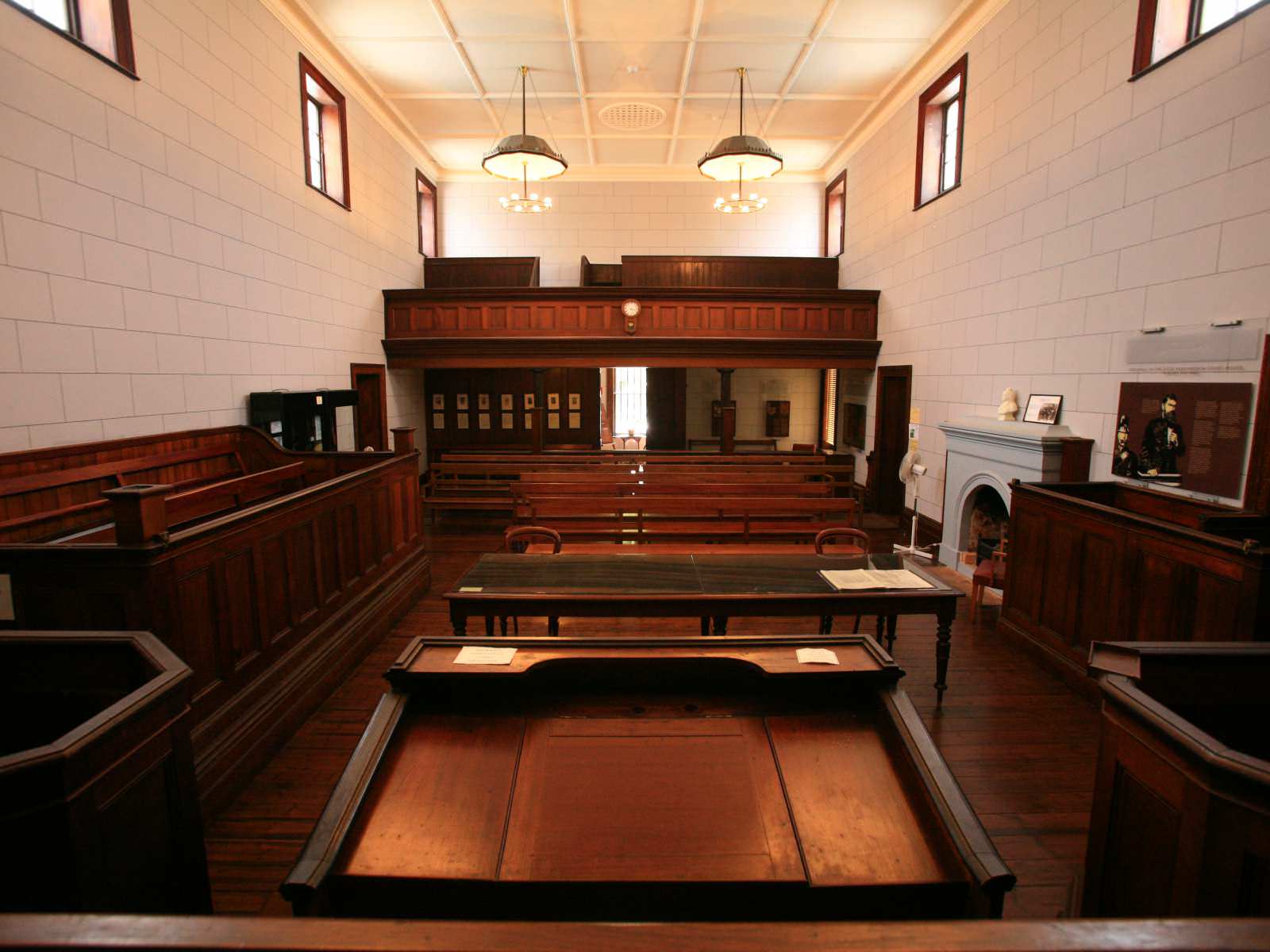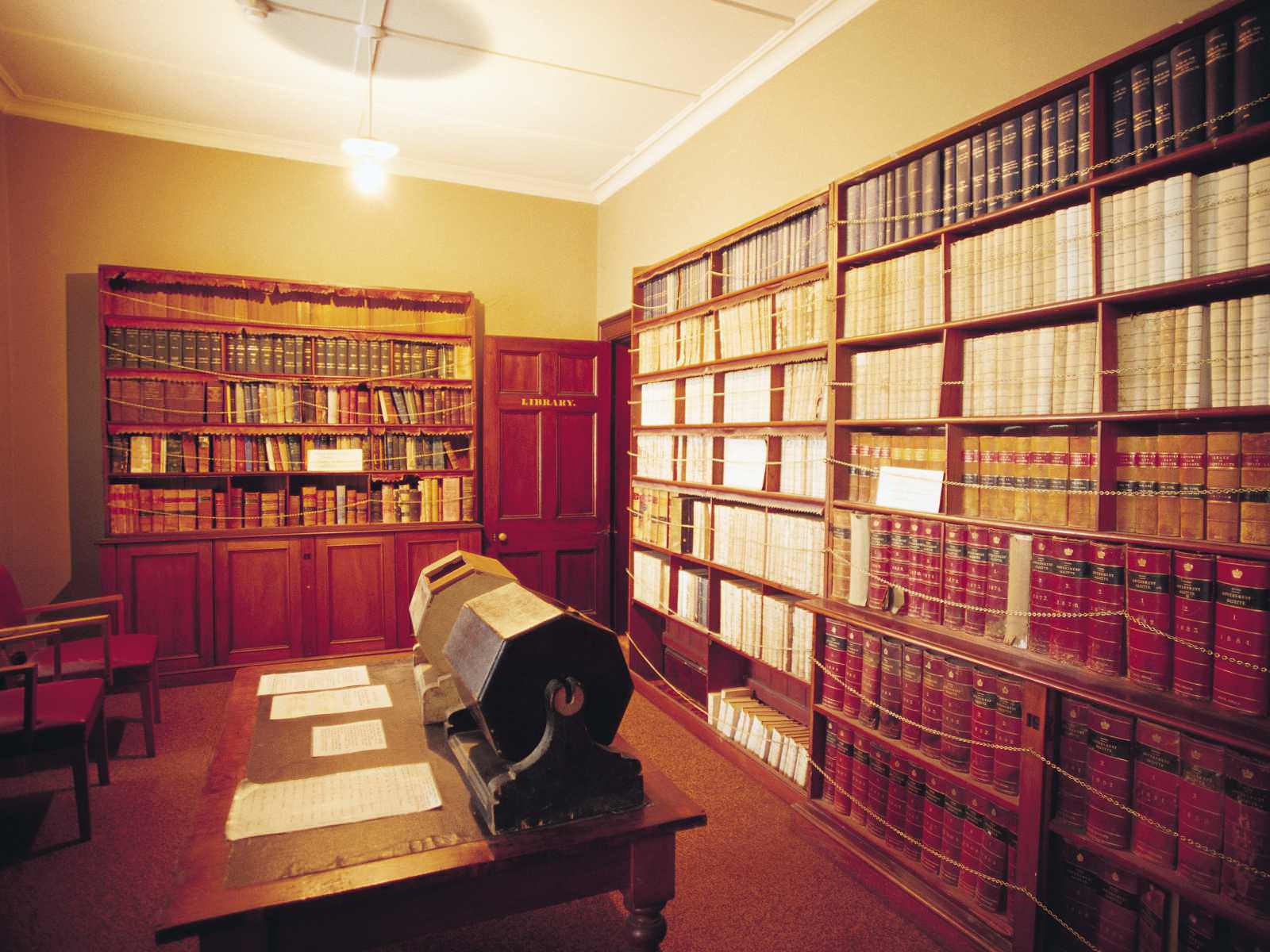 But it was Power's youthful 'apprentice', Ned Kelly, whose fame far eclipsed Power's. Kelly became a household name for his criminal exploits and he remains a controversial figure still dividing public opinion 140 years later. 
Australia's first true celebrity, he has been immortalised in dozens of paintings by Sidney Nolan, countless books and academic studies and at least four feature films. The earliest, Charles Tait's 1906 silent classic, The Story of the Kelly Gang, was cinema's first full-length narrative feature film. More recent versions of the Kelly story have starred Mick Jagger and Heath Ledger, and the latest, The True Story of the Kelly Gang, stars Russell Crowe as Harry Power and English actor, George McKay as Ned in the film version of Peter Carey's Booker Prize-winning fictional account of Ned's life. 
Across the road from the Visitor Centre is the collection of buildings that make up the Historic and Cultural Precinct. Built from locally quarried granite and barely altered since they were built in the late 1850s, they include the courthouse where Ned Kelly's preliminary trail was held ahead of his fateful Supreme Court trial in 1880 for the murder of Constable Lonigan at Stringybark Creek at which he was sentenced to death by Justice Redmond Barry.
Ned Kelly and members of his family, including his mother Ellen and brother Dan appeared in more than 40 trials at the Beechworth courthouse, and their associates at many others, most doing time at the old Beechworth Gaol, just up the road from the Precinct.
It was also the place where the first the first woman hanged in Victoria, Elizabeth Scott, was tried. A permanent exhibition is now on display at the courthouse, Women and Children of the Unfortunate Class, highlighting the little known stories of Scott and other women and children who also appeared here.
On a happier note, Sir Isaac Isaacs, who became the first Australian-born Governor General in 1931, spent much of his early law career on the bench here. Born in Melbourne, Isaacs' family moved to Yackandandah in 1859 where young Isaac attended primary school. He did his secondary education in Beechworth, finishing dux and later becoming a teacher at the Common School (still standing in Loch Street) before quitting the Education Department in favour of law. After a successful legal career, he was elected to the Federal House of Representatives as the member for Indi (now held by Independent, Dr Helen Haines). 
Remembered as a champion of Federation, Isaacs was a polymath who spoke six languages including Chinese, was for a time acting Premier of Victoria, a Federal Attorney General, High Court Judge and finally, a popular homegrown Governor General.
The Beechworth courthouse operated for 131 years until 1989. Now a National Trust listed property, with its original furniture and fittings intact, its Law Library is also of national significance with many rare books in the extensive collection.